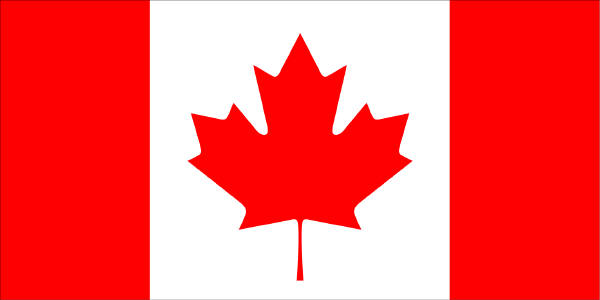 TWICE AS FAR
SWISSAIR 111
CRASH INVESTIGATION
- THE TSB'S SPECULATION-
MERE SPECULATION
THE TSB'S REPORT
3.1 Findings as to Causes and Contributing Factors
TRANSPORTATION SAFETY BOARD
AVIATION INVESTIGATION REPORT
IN-FLIGHT FIRE LEADING TO COLLISION WITH WATER
SWISSAIR TRANSPORT LIMITED
McDONNELL DOUGLAS MD-11 HB-IWF
PEGGY'S COVE, NOVA SCOTIA 5 NM SW
2 SEPTEMBER 1998
REPORT NUMBER A98H0003
The following paragraph is taken from the TSB's Report under the heading
3.1 Findings as to Causes and Contributing Factors

According to Larry Fogg,
the Boeing Investigator assigned to this investigation,
this was the earliest electrical event that the TSB could determine to have occurred.
Since the fire could never have started due to a criminal cause,
simply by default and speculation,
this short-circuiting electrical event became the source of ignition.
Note the station number 383 on the bottom of the sketch.
This point on the opposite side of the aircraft, just behind and above the window frame,
was the location of this first electrical event that the TSB established,
and by speculation determined that it was the cause of the fire.
* * * * * * * * * * * *
What is of significance in the following is the first paragraph.
3.3 Other Findings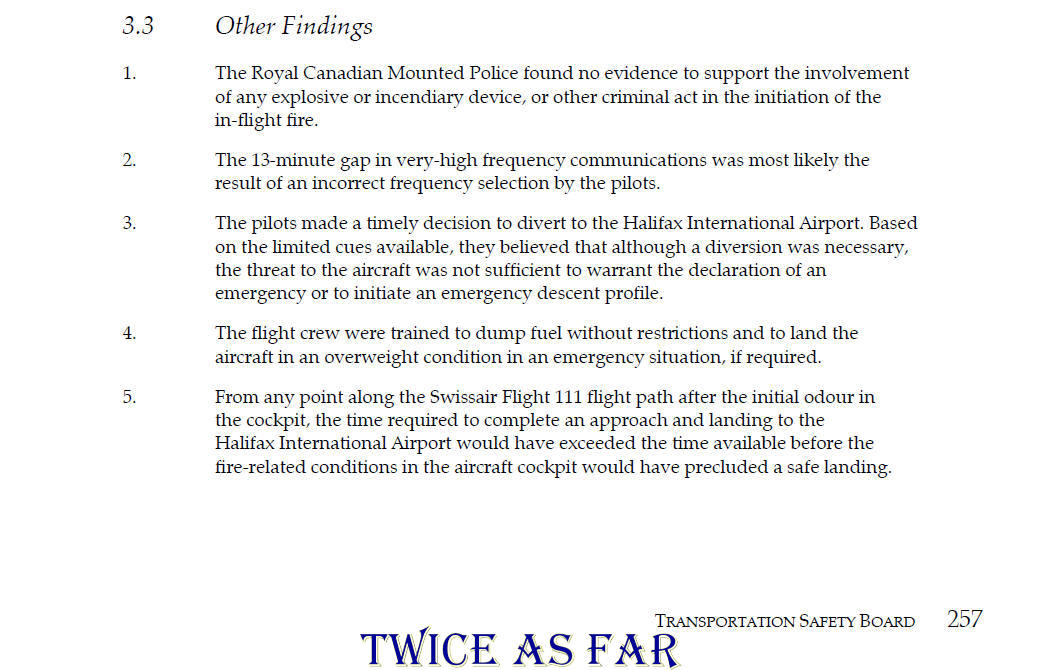 The RCMP closed down their 'investigation'
because the TSB had found no indication of a criminal device.
However here the TSB indicate that the RCMP found no indication of criminal involvement.
The following is what was written in the TSB's report about AES.
Of importance is that the described purpose of the AES testing
was for the Anderson Theory.
Its purpose was to determine the timeline for the creation of the wire melts.
According to Dr. Brown,
what is written here is not the truth of his findings.
Of more significance is that
nothing is said about the findings of the suspicious elements
Magnesium, Aluminium, and Iron,
in such quantities as to warrant a suspicion of a criminal device.
Of course, how can those elements be mentioned
while at the same time write that there was no indication of such a criminal device?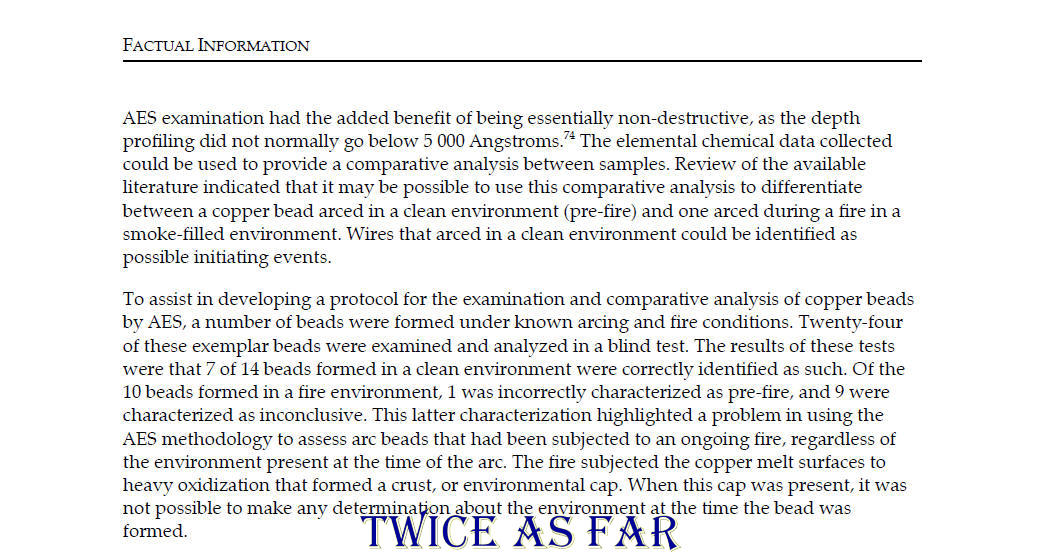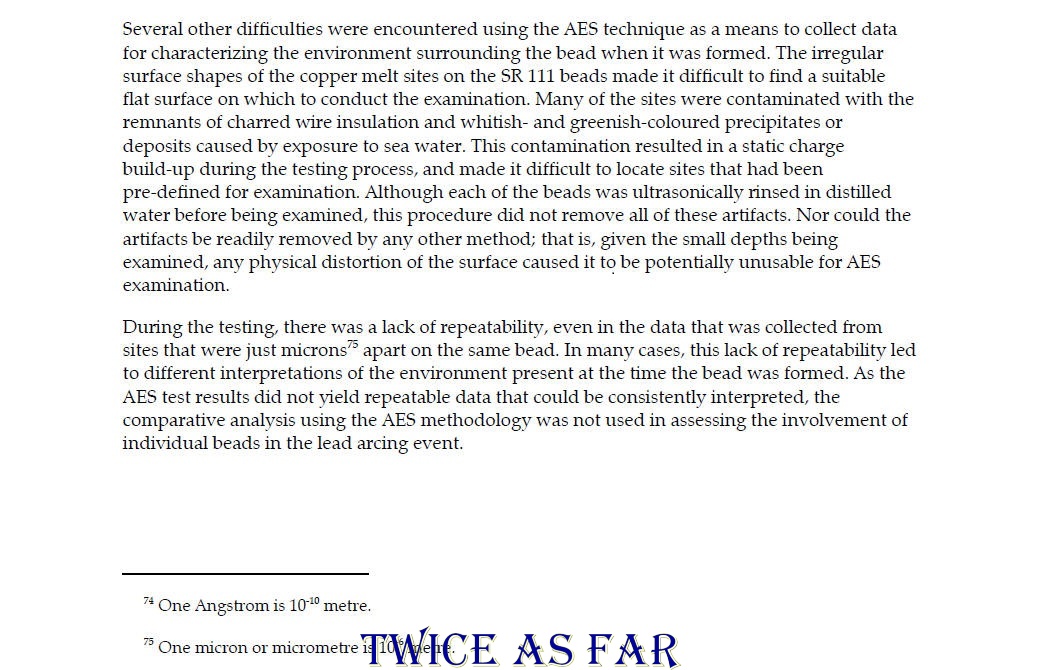 The following are guidelines for the Transportation Safety Board members
during the course of their investigations.
Note the word safety and the focus on safety and not criminal responsibility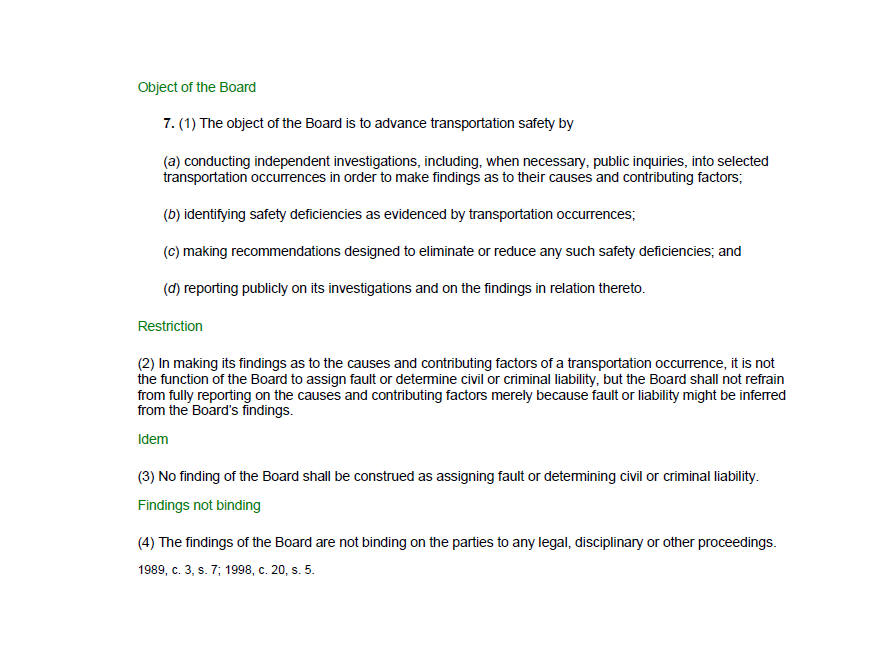 * * * * * * * * * * * *
ASSISTANT COMMISSIONER CONLIN'S INITIAL RESPONSE
ASSISTANT COMMISSIONER CONLIN'S INITIAL RESPONSE
Note the word 'review' instead of 'investigate'.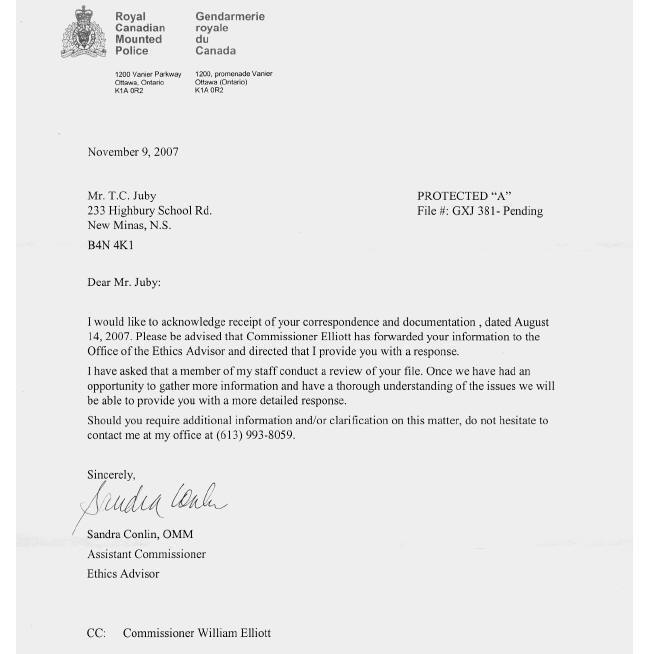 * * * * * * * * * * * *
THE ROBERT DZIEKANSKI DEATH CONNECTION
THE ROBERT DZIEKANSKI DEATH CONNECTION
Surely it would be common sense for the Commissioner of the RCMP
to know better than to do what he did here.
To then defend his actions in this manner is disgusting.
His actions presented a conflict of interest for the RCMP's criminal investigation
and then later for any internal RCMP investigation of these four members.
* * * * * * * * * * * *