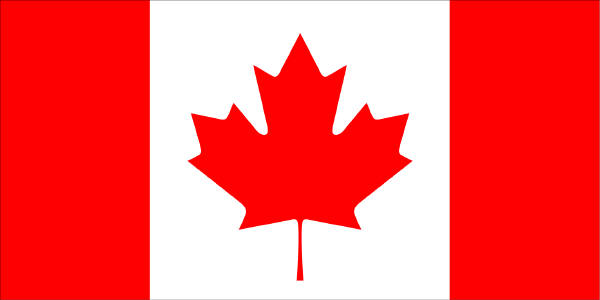 TWICE AS FAR
SWISSAIR 111
CRASH INVESTIGATION
- EVALUATING THE EVIDENCE -
MAKE IT SO
LATHEM'S AMBUSH MEETINGS
2000 DEC 01
The recent email from Dr Brown confirmed his turnover of the first AES report to the TSB.
The package mentioned in the email is a shipment of new exhibits for his comparison purposes.
This was all part of the ongoing attempt to find a source for the suspicious elements.
The phone call to Purchase was the result of several requests by the TSB.
John Garstang had come to me stating that Gerden was upset over my memo to Lathem
about the flammable items in the aircraft and how they could have passed the FAA testing.
Gerden wanted me to agree that I would not report on anything that I might see in the hangar.
I warned John not to become involved in what could possibly be an attempt to obstruct a police officer.
I did promise him that I would advise him about anything of questionable nature
before reporting on it,
but that I would not agree to Gerden's request.
The phone call to Purchase was two fold.
First, I wanted to check on the legal interpretation of this request.
The second was that I knew it would be passed on to Lathem
so that he was aware of the problem that he had created.
He had previously turned my memo over to the TSB
instead of meeting with me about it to decide on what action to take.
Then comes the notes for the two meetings
that can only be called an 'ambush'.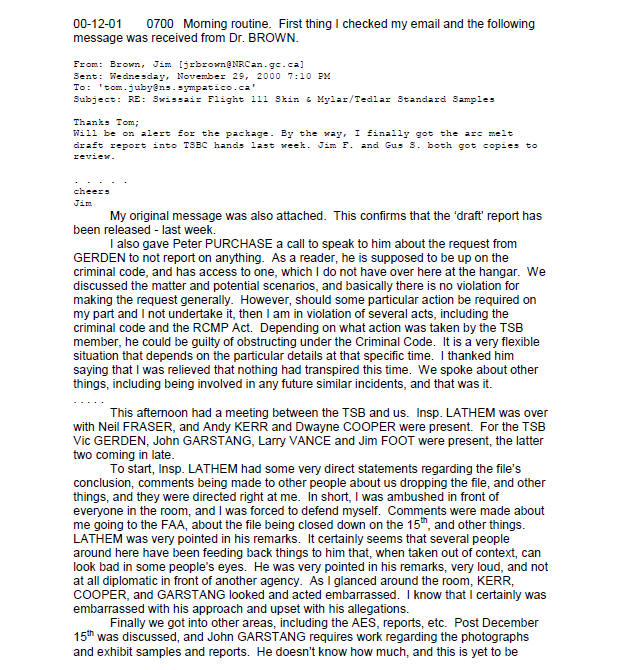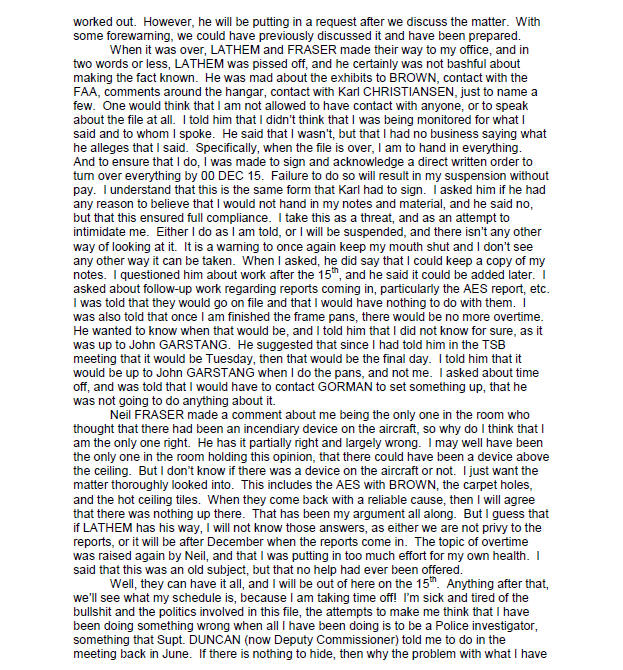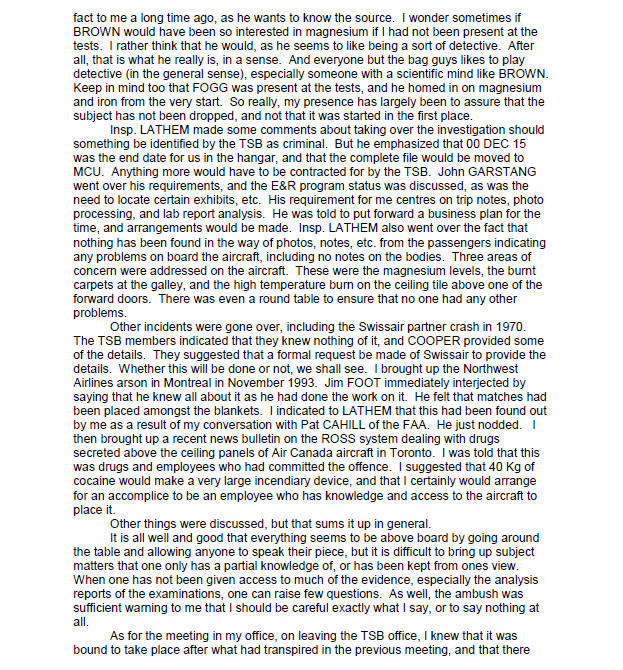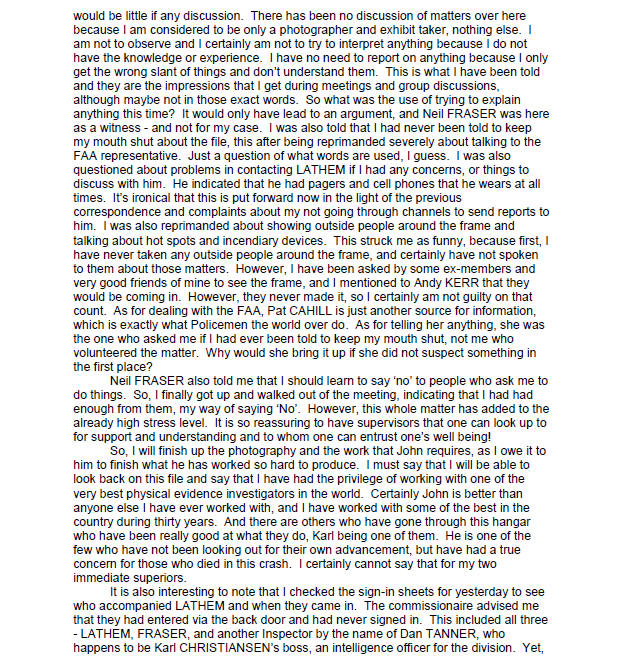 * * * * * * * * * * * *