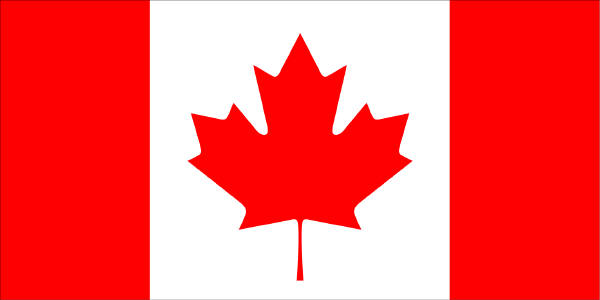 TWICE AS FAR
SWISSAIR 111
CRASH INVESTIGATION
- EVALUATING THE EVIDENCE -
MAKE IT SO
DR BROWN'S EMAIL & DISCUSSION WITH LATHEM
2000 NOV 06
During one of the early AES test dates,
Dr Brown had made a comment about magnesium levels in aluminium alloys.
I wanted an explanation of this from him,
but I decided to use that request as a measure of the bureaucracy within the hangar.
I first submitted a memo to Lathem explaining the matter and requesting an explanation.
Lathem sat on it for months until he told me by way of his secretary
to go to Gerden with the request.
Gerden, after some time considering the matter,
told me to go to Jim Foot with the request.
After no response from him,
I simply submitted the email to Jim Brown and within two days received a reply.
The total process had taken about ten months.
Dr Brown stated that he had 'not been able to determine a natural source of mg (magnesium)'
Later in the afternoon a lengthy discussion occurred with Lathem.
It was probably the longest civil discussion that we had during the whole investigation.
Nine days later Lathem was in a high level meeting in Ottawa
having to explain Sievert's Law and the AES process.
Three weeks after that discussion are the two 'ambush meetings'.
Who else but Zaccardelli as the Commissioner of the RCMP would chair such a meeting.
But during the discussion,
Lathem presents his memo about the burn tests
and that I am to do nothing further in the matter.
That in itself is an obstruction, and it reeks of a cover-up.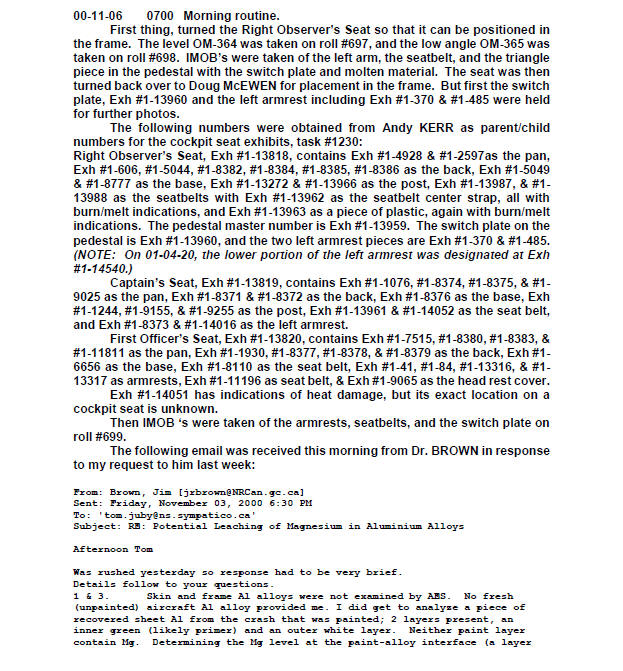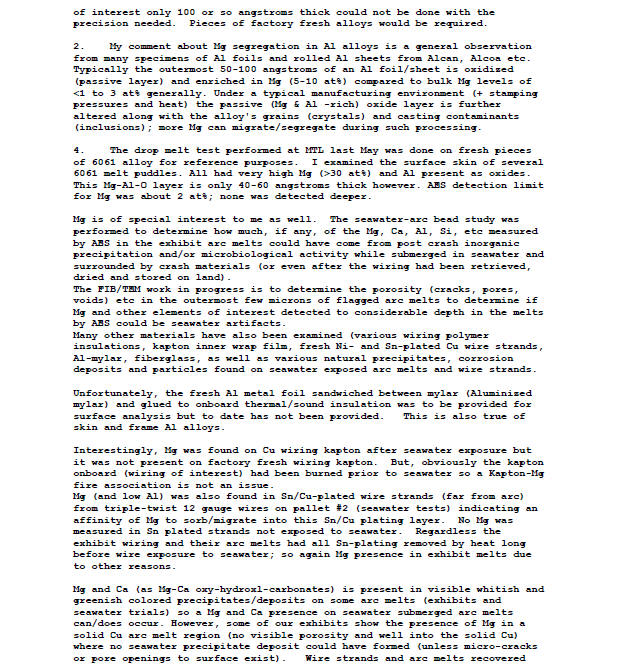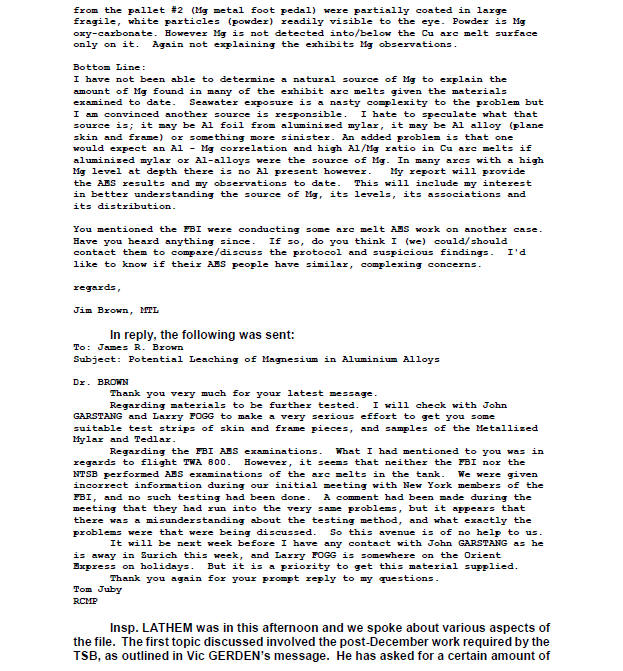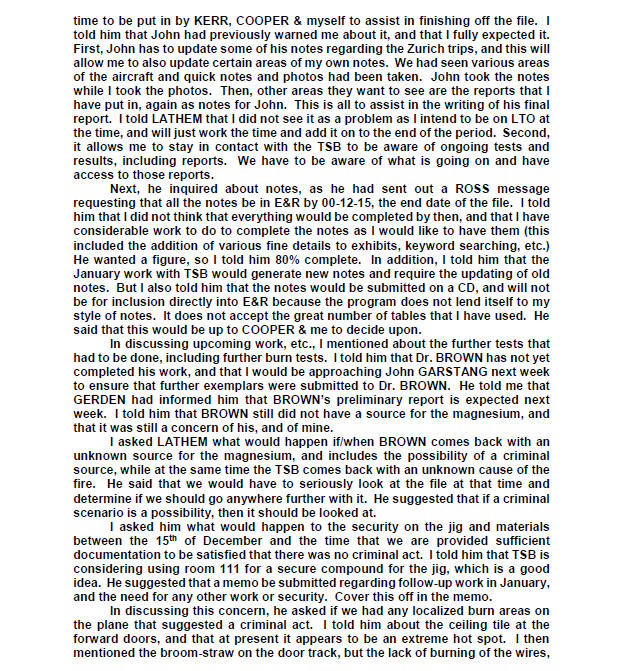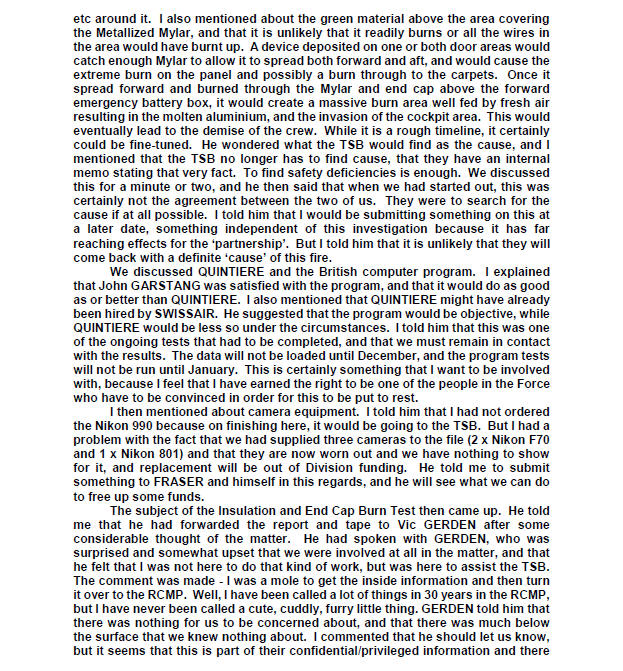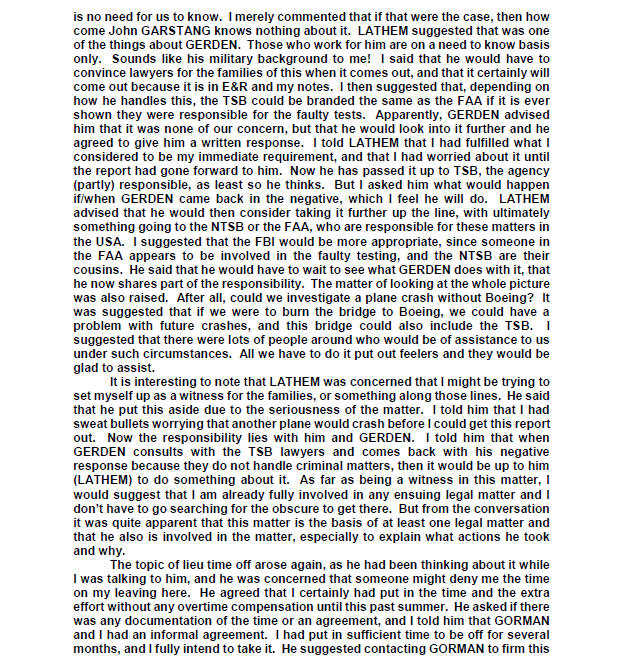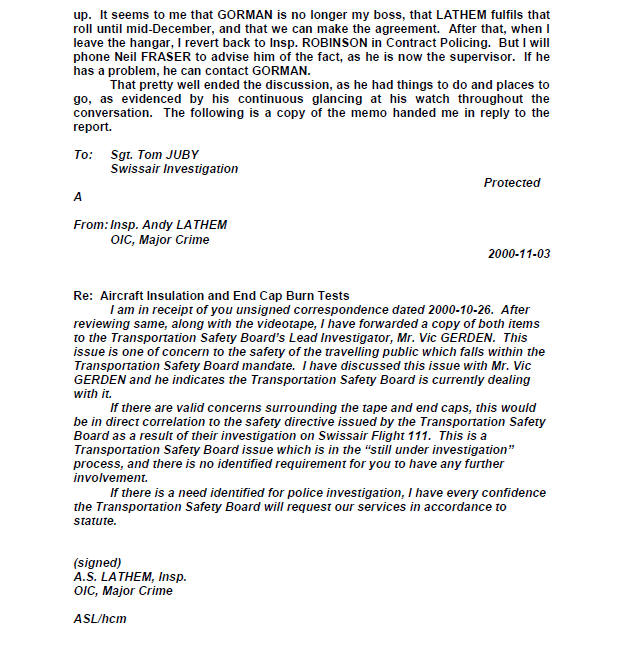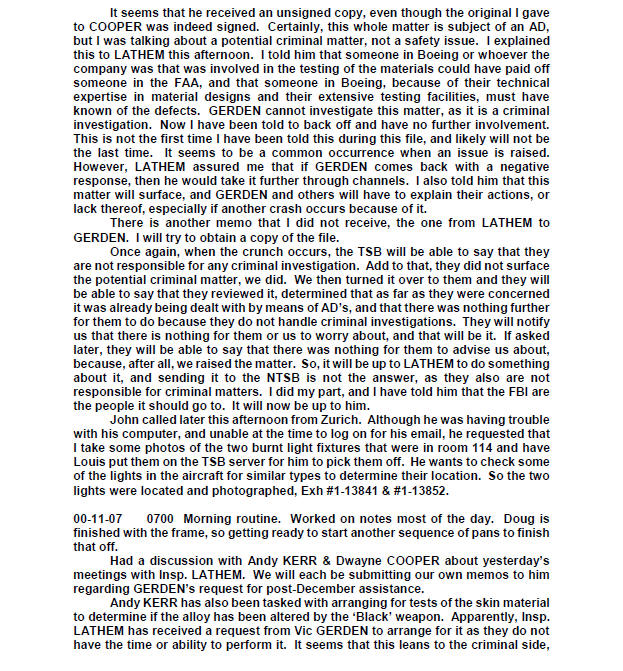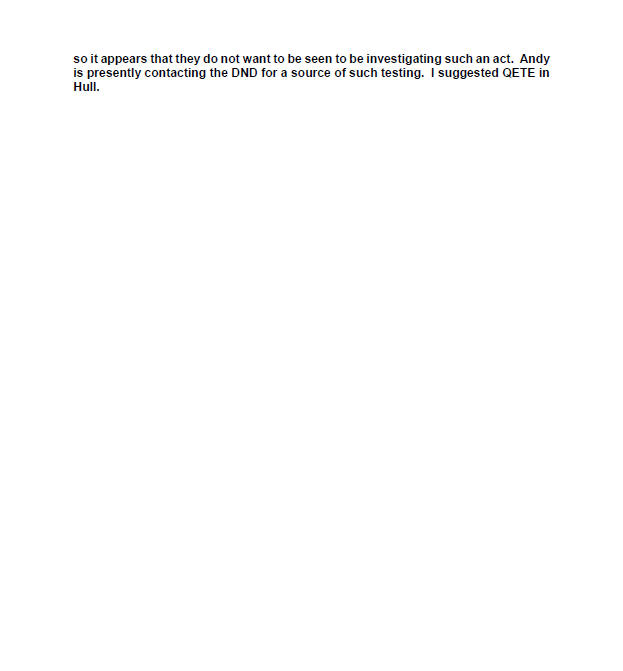 * * * * * * * * * * * *