THE NEW YORK TRIP REPORT
Now that this dust has been shown to have been so minimal as to be insufficient to contribute to the fire load in the aircraft,
here is the New York Trip report written by Cpl London that was forwarded to Inspector Lathem.
At the time of the meeting in New York,
these photos showing the dust were available for London to see,
and if he had discussed his proposed agenda,
they would have been provided to him.
As for his memo,
it is sufficient here to say that the author of that report
had no knowledge or understanding of the aircraft
and knew nothing about fires.
That lack of knowledge included the initiation of a fire,
the fire load, heat release, smoke, and lethal gas generation,
and what was and was not flammable on the aircraft.
As it turned out,
no one involved with the investigation
outside of Dr. Lyon and his immediate FAA Burn Center team
had a complete understanding of all of these factors,
and that included me.
However Garstang and I
both had a considerable background in fire cause determination and progression.
I had serious concerns about the cause of the fire
and the amount of flammable materials available for the fire.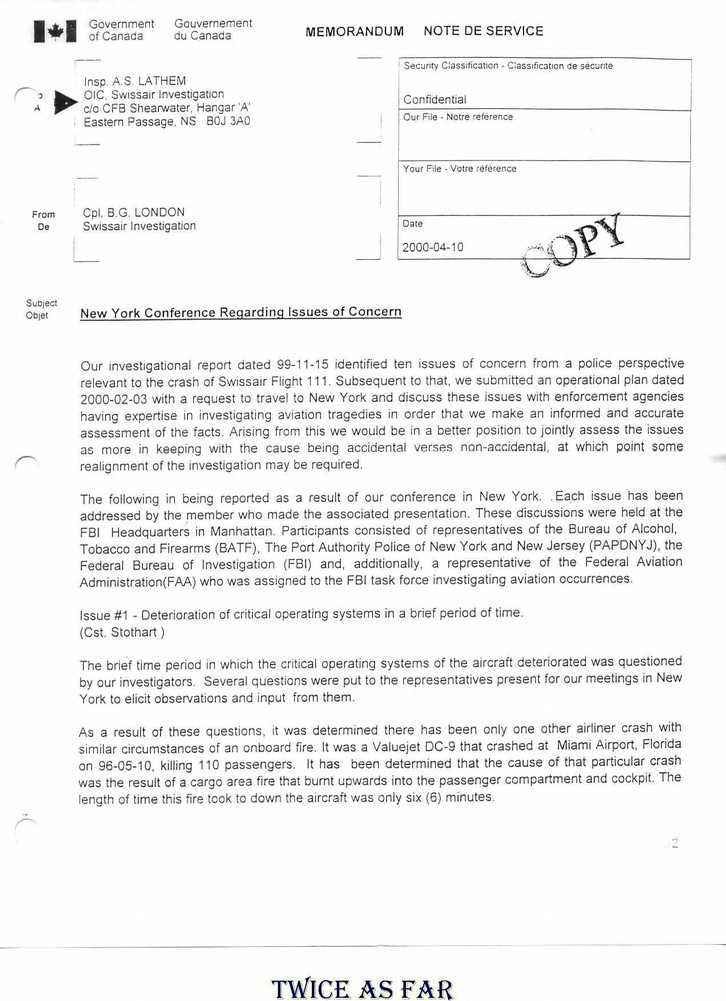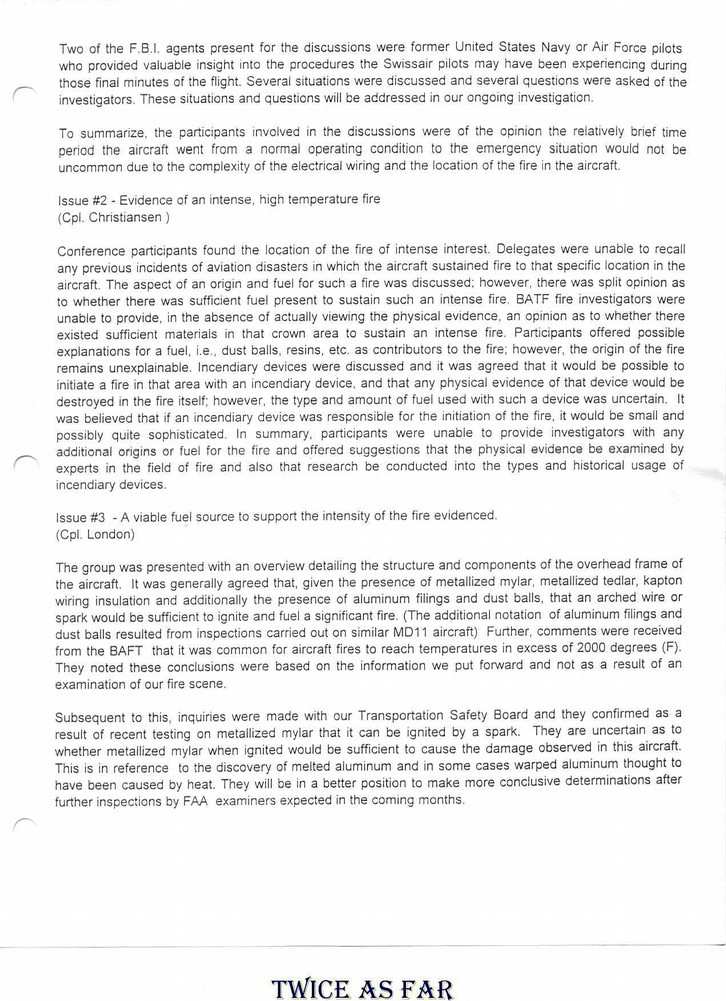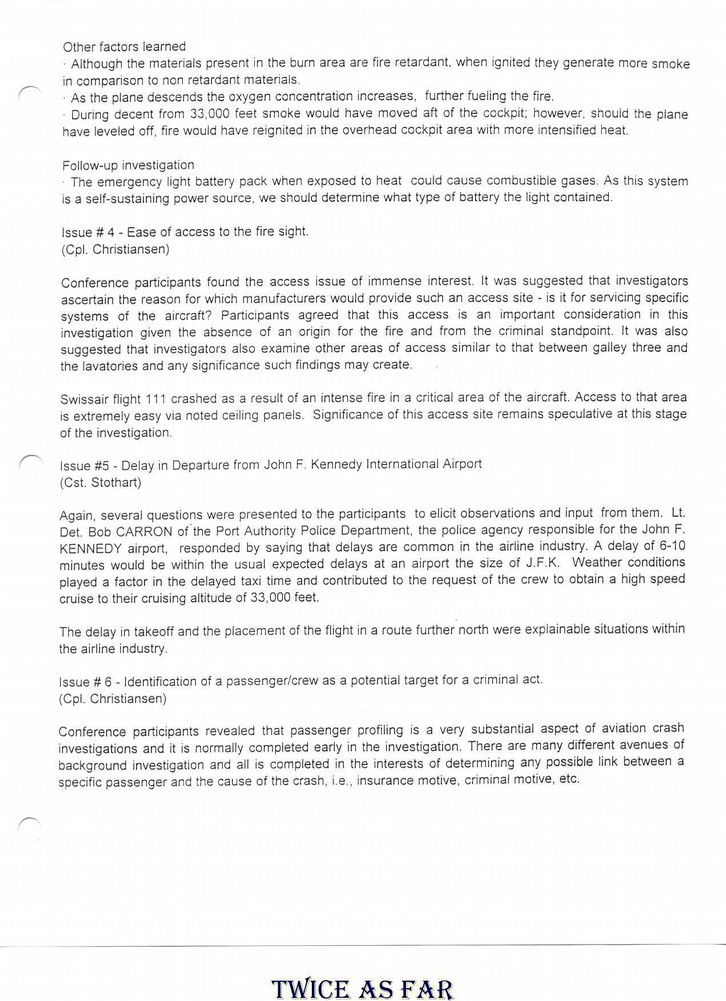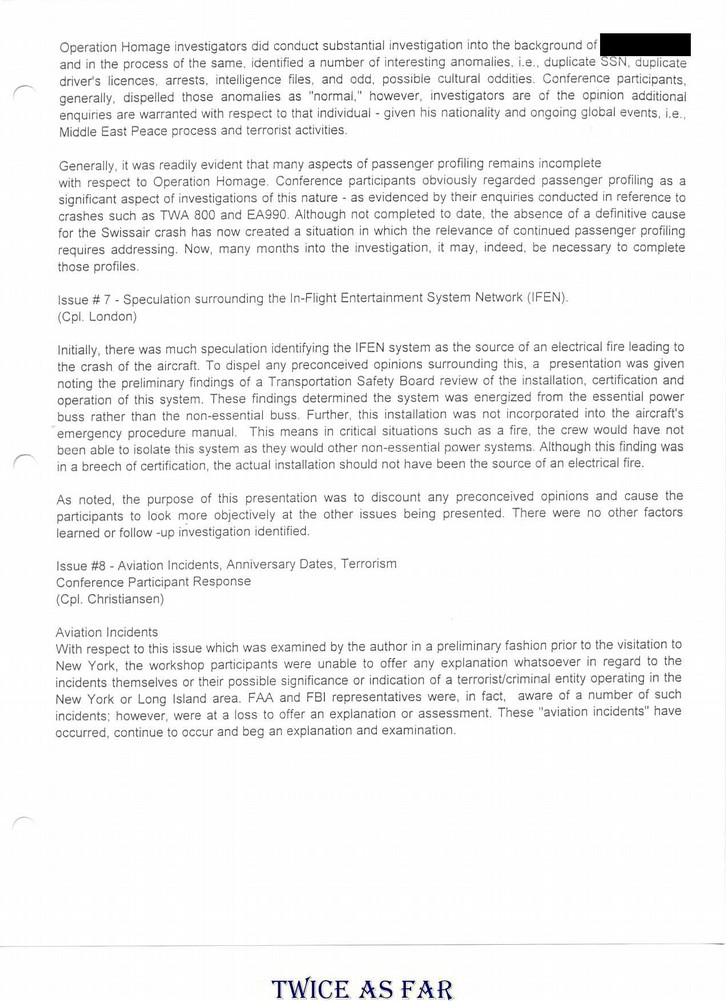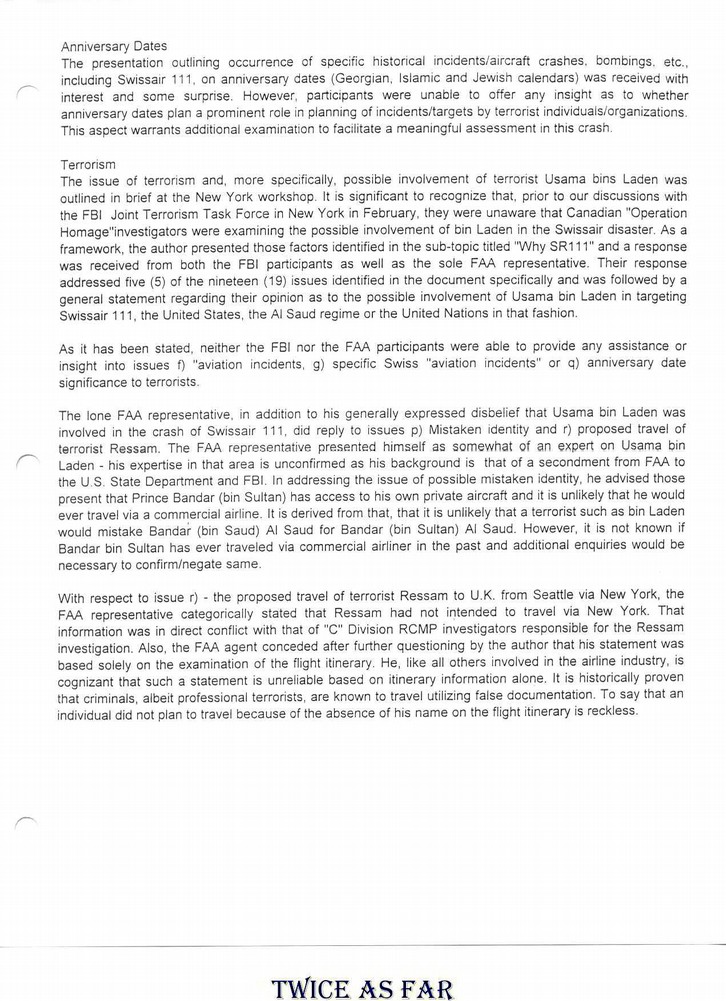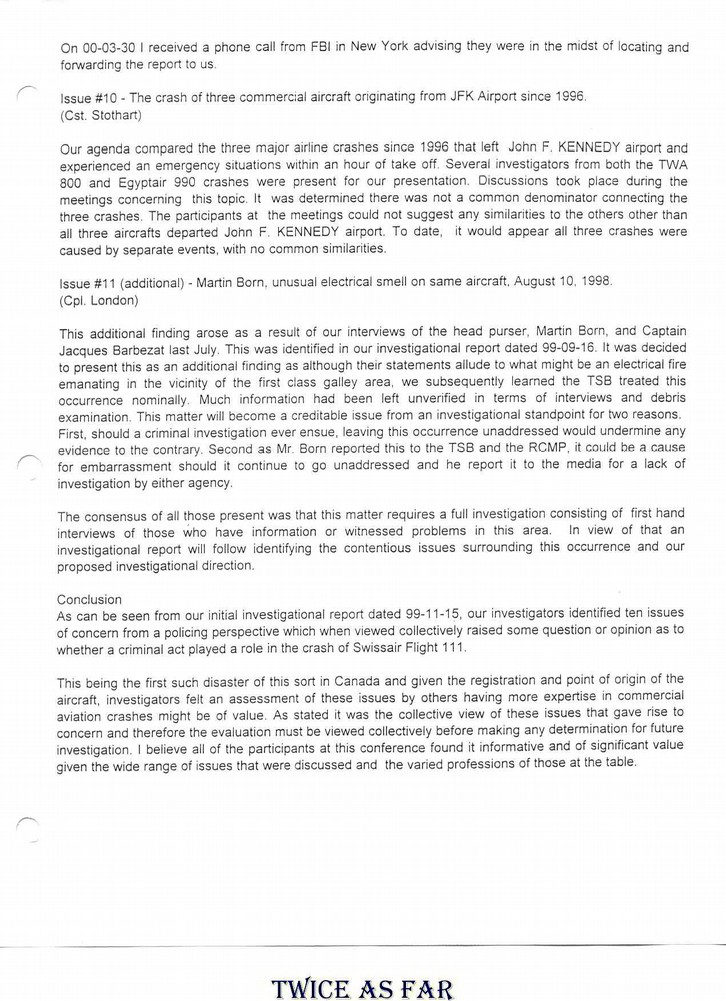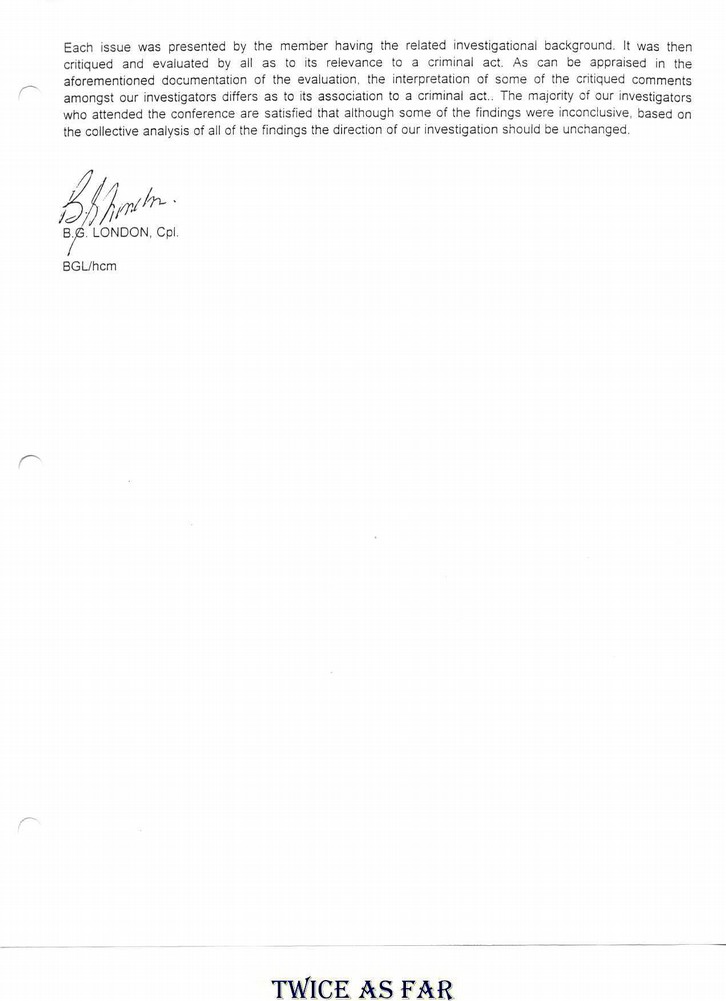 * * * * * * * * * * * *