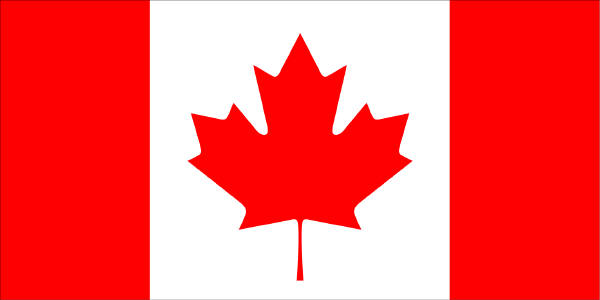 TWICE AS FAR
SWISSAIR 111
CRASH INVESTIGATION
- EXTRACT FROM FILE NOTES -
FOR
- 2000 MAY 25 -
GERDEN'S 56 MILLION DOLLAR MEETING
Each Wednesday afternoon,
the TSB held a general information meeting for all investigators.
I had a standing invite by way of John Garstang,
and the initial part of this meeting covered an important area.
The TSB had held tests in Ottawa to try to determine the oxygen level
in some of the molten aluminium drops that had been found.
It was thought that an oxygen line had leaked,
thus causing the extensive burn damage that had been found in a certain area.
To create test aluminium drops,
molten aluminium had been dripped onto a certain exhibit from the wreckage
in order to replicate the conditions under which they had formed.
AES testing of the results revealed very high magnesium levels.
It wasn\t until Larry Vance asked the right question that it was realized what they had done
and quite possibly why.
A seawater contaminated piece of wreckage had been used
and that was certainly the reason for the high magnesium levels.
The next phase of the meeting dealt with the proposed shut down of the investigation.
The response of Vic Gerden was unrecorded.
What is interesting is that I was later reprimanded by my supervisors
for recording any part of the meeting,
especially after Gerden had ordered the tape recorder to be shut down
and no recordings made.
Both Gerden's demand and the reprimand
indicate to me that management were trying to hide something important
which indeed they were.
There was no real intent to get to the truth of why the plane crashed,
only the pretext of the safety issues
that they already knew about
and that the FAA was already working to rectify.
Gerden's fifty-six million dollar comment was a disgrace
and an insult to all the families of the victims.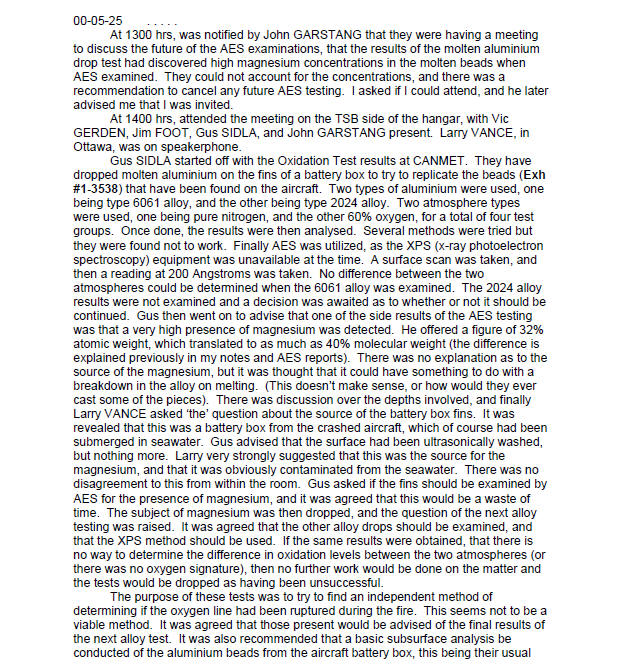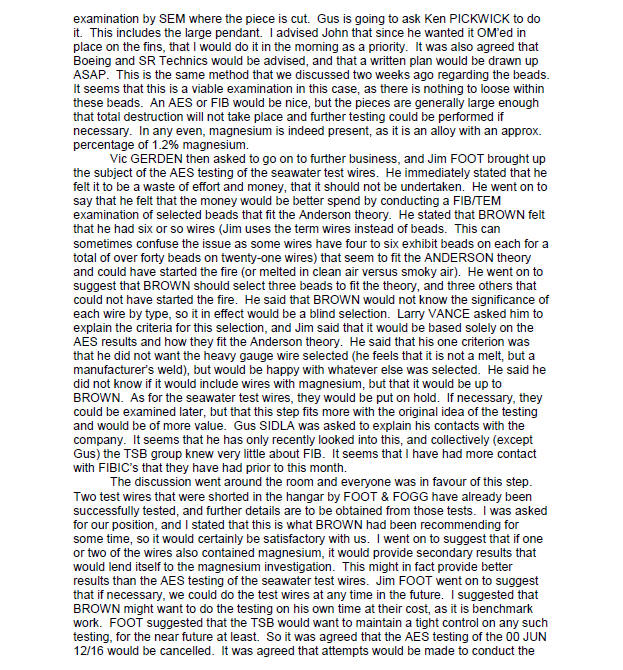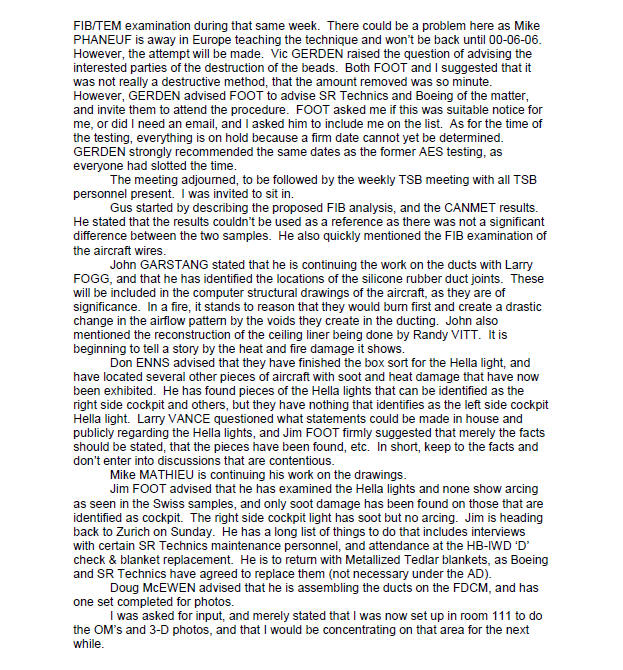 * * * * * * * * * * * *