TSB INTERNAL MEMO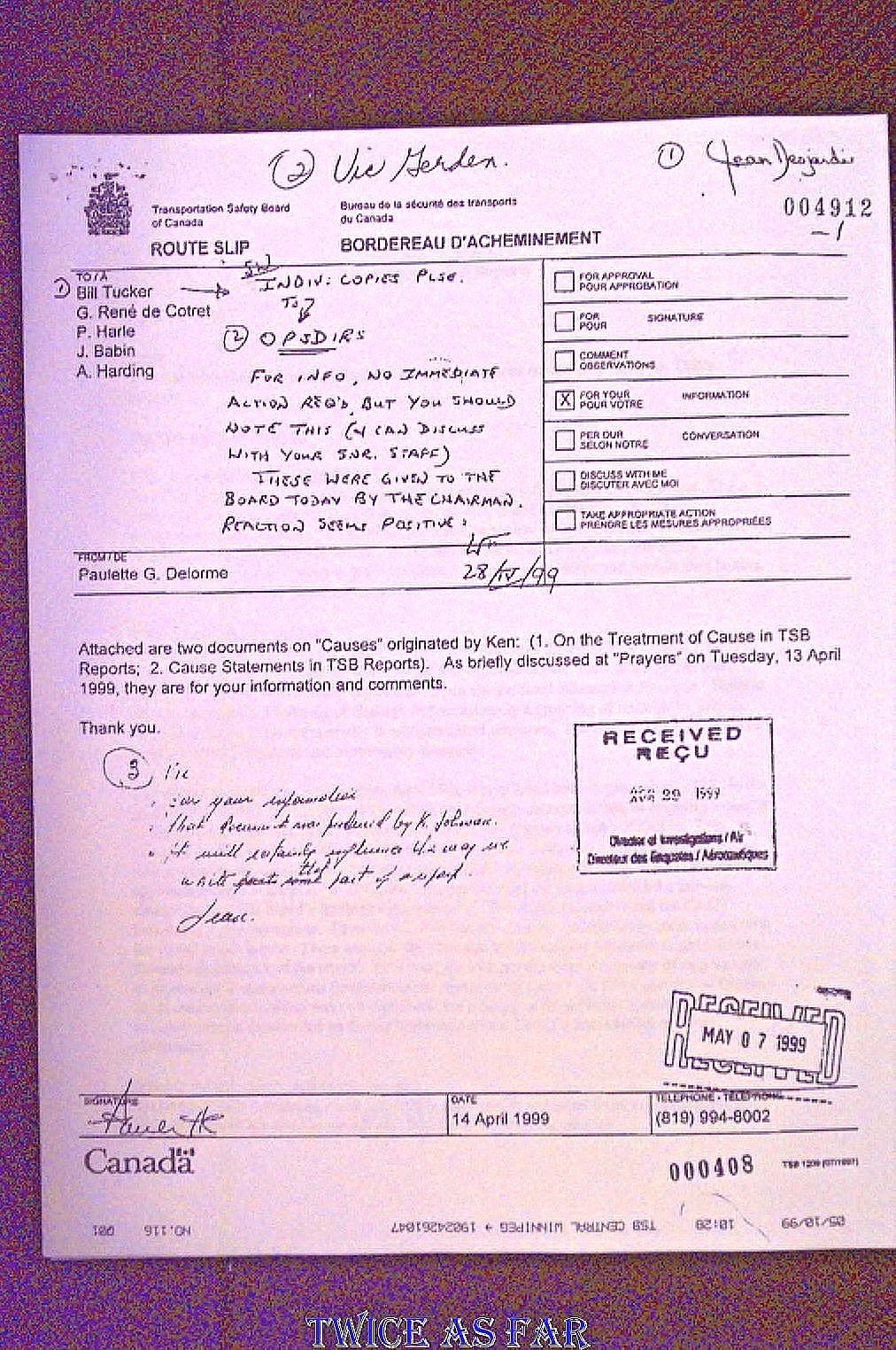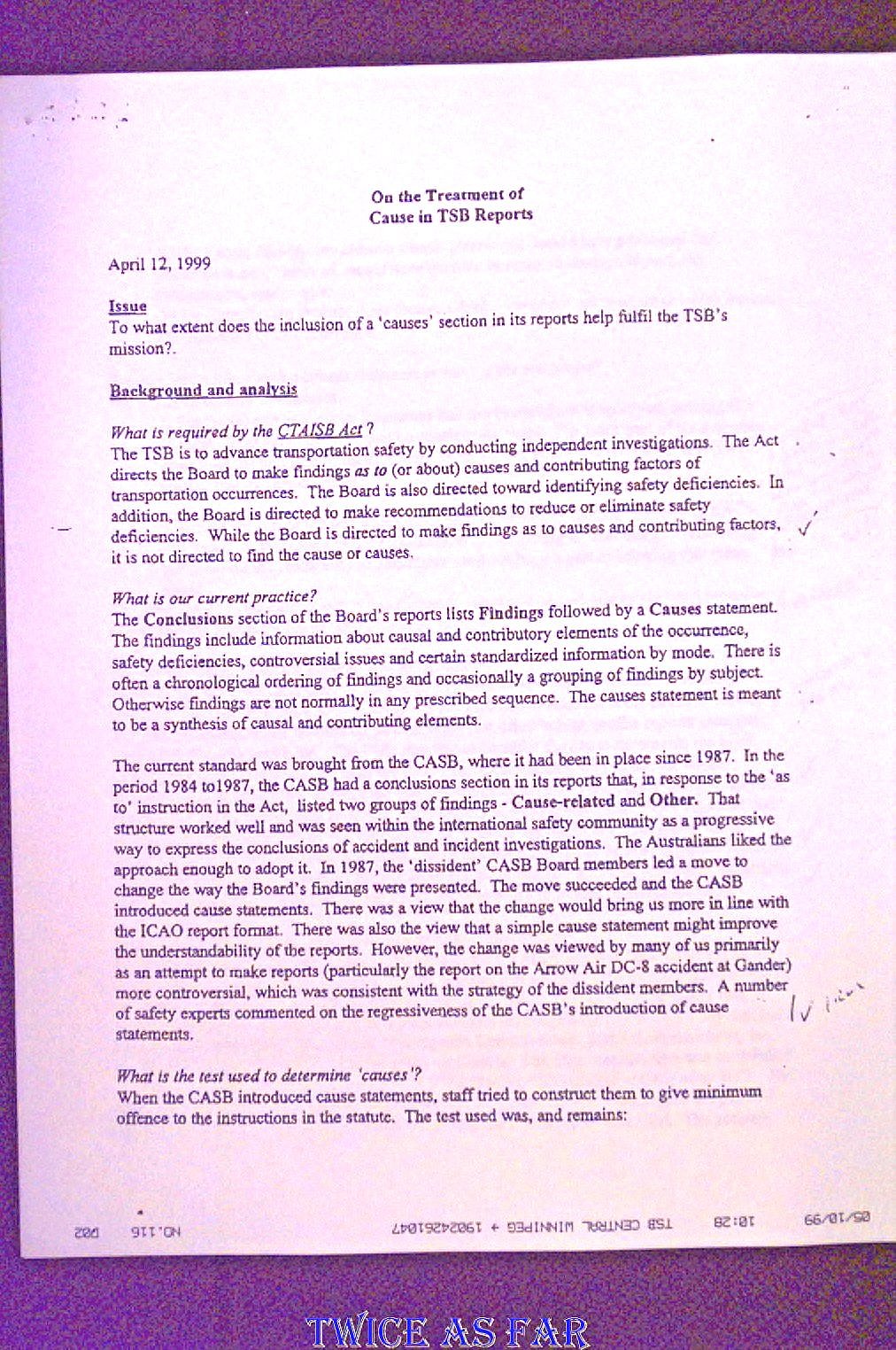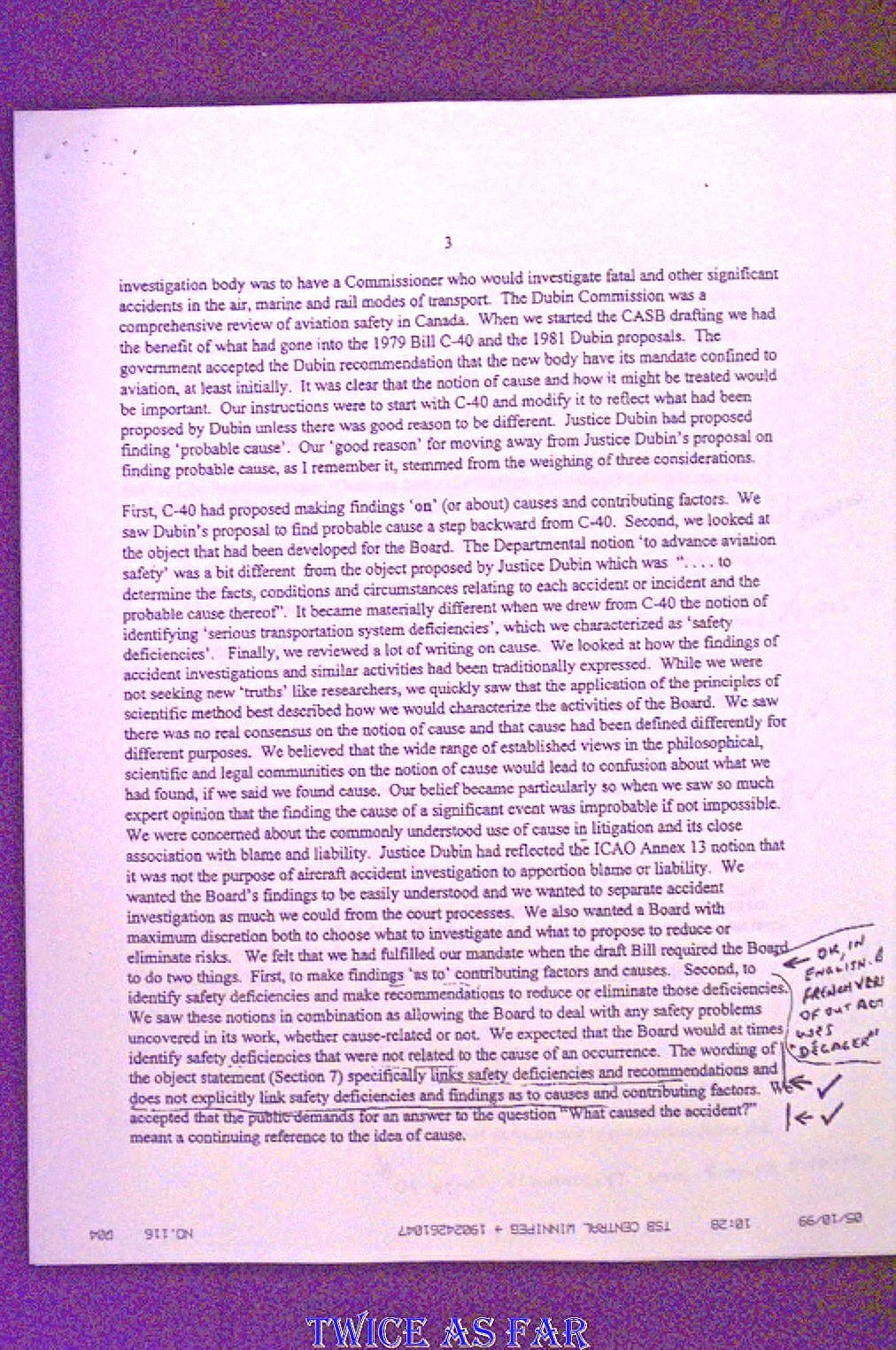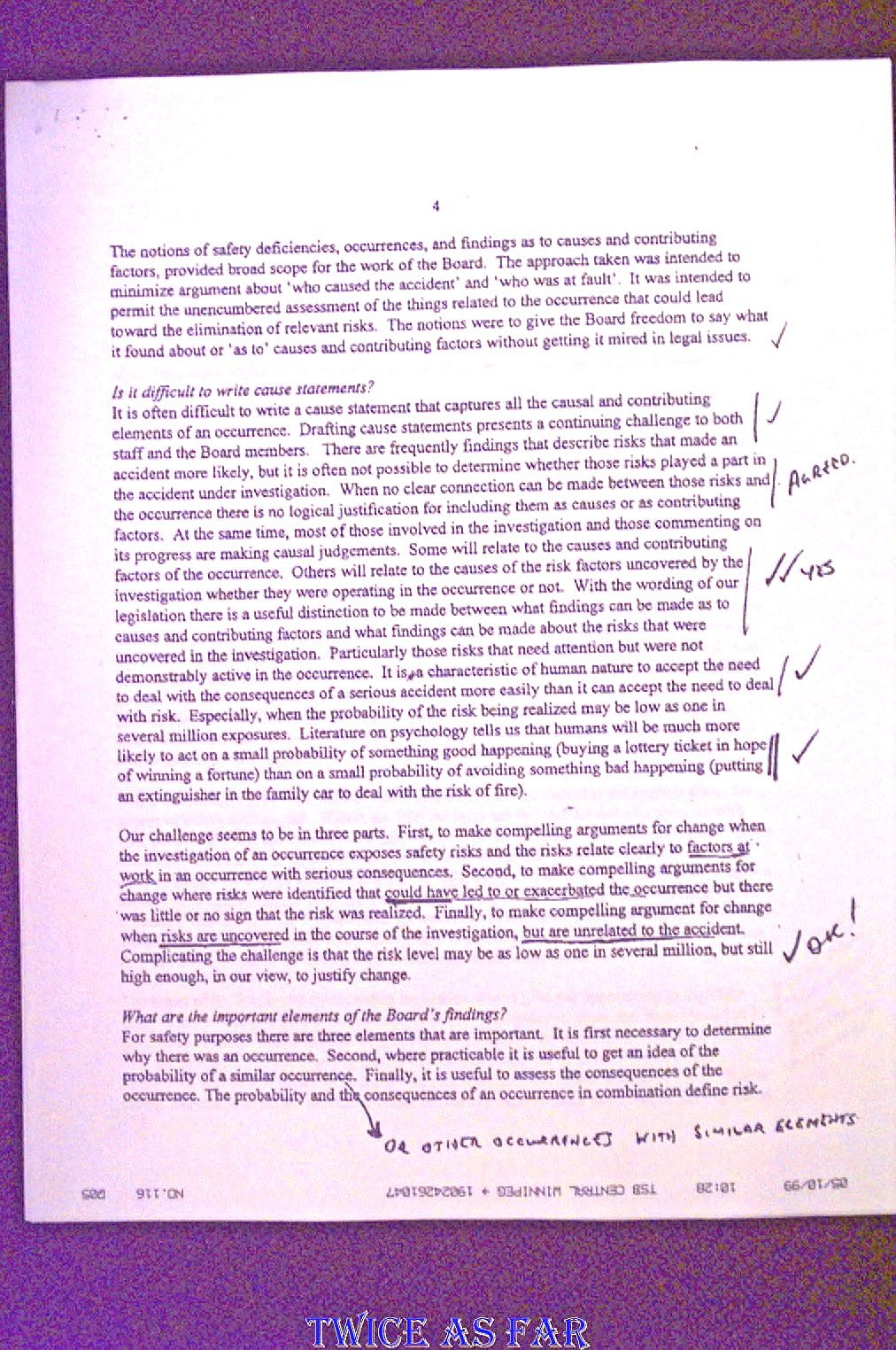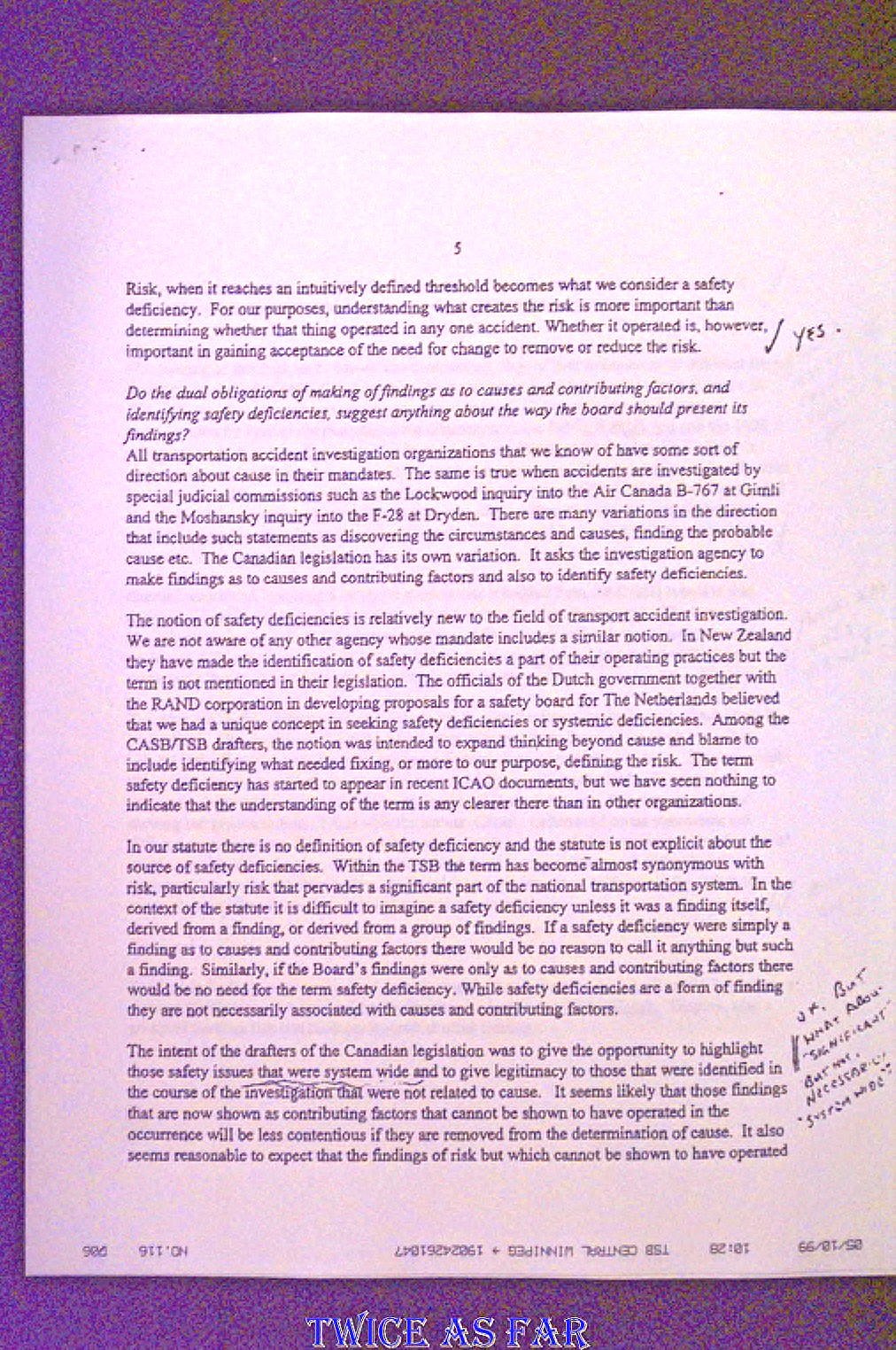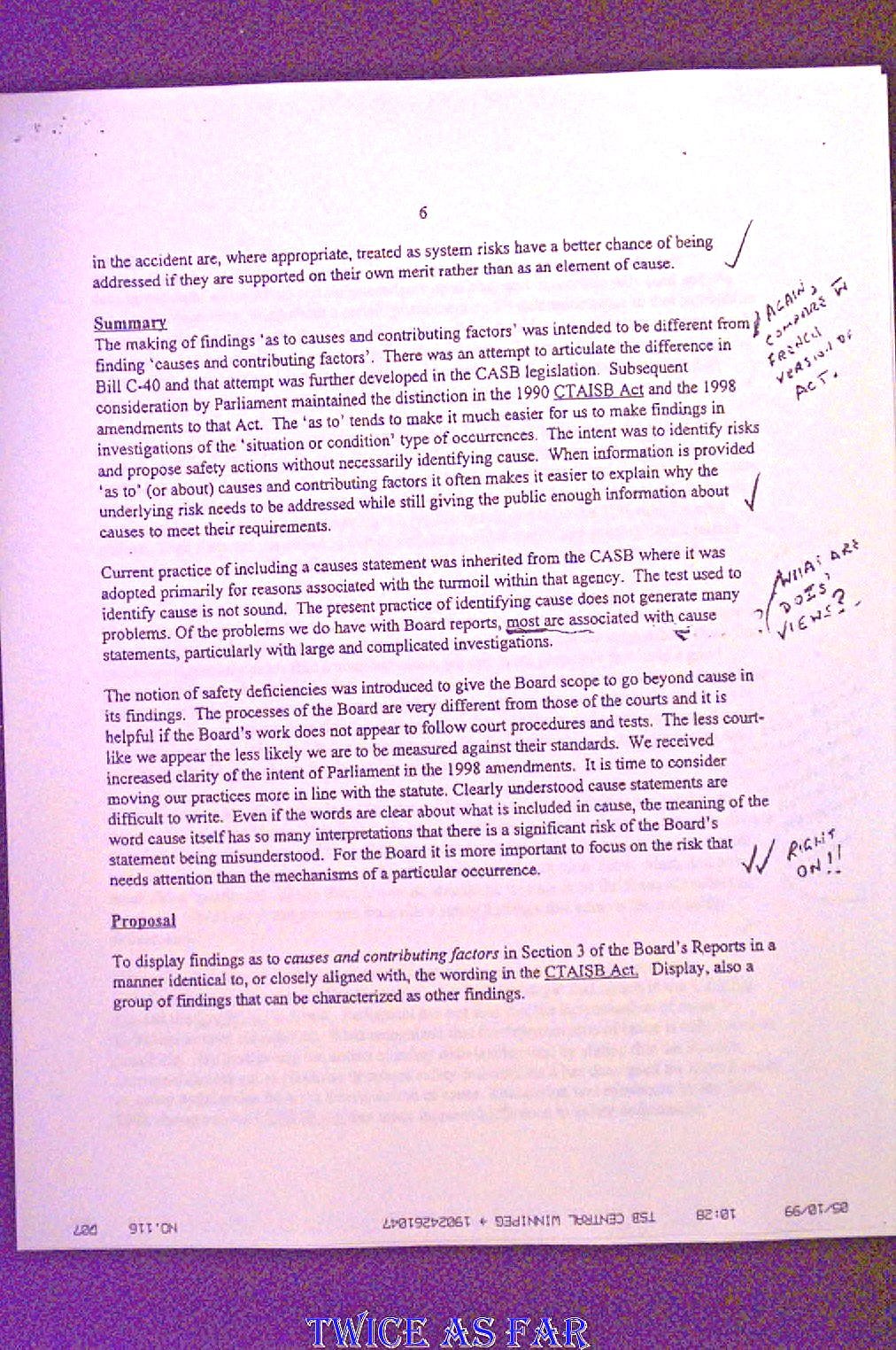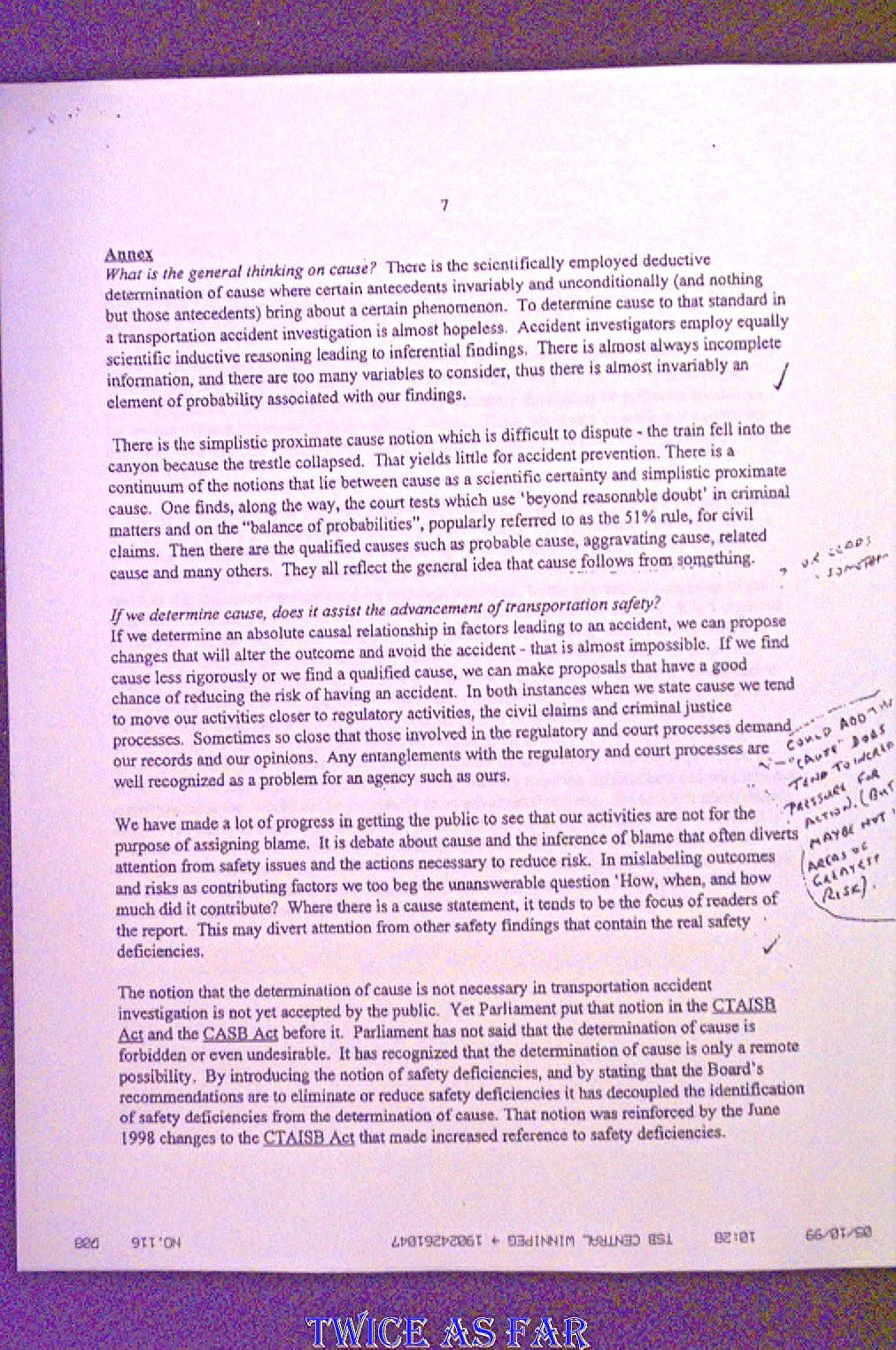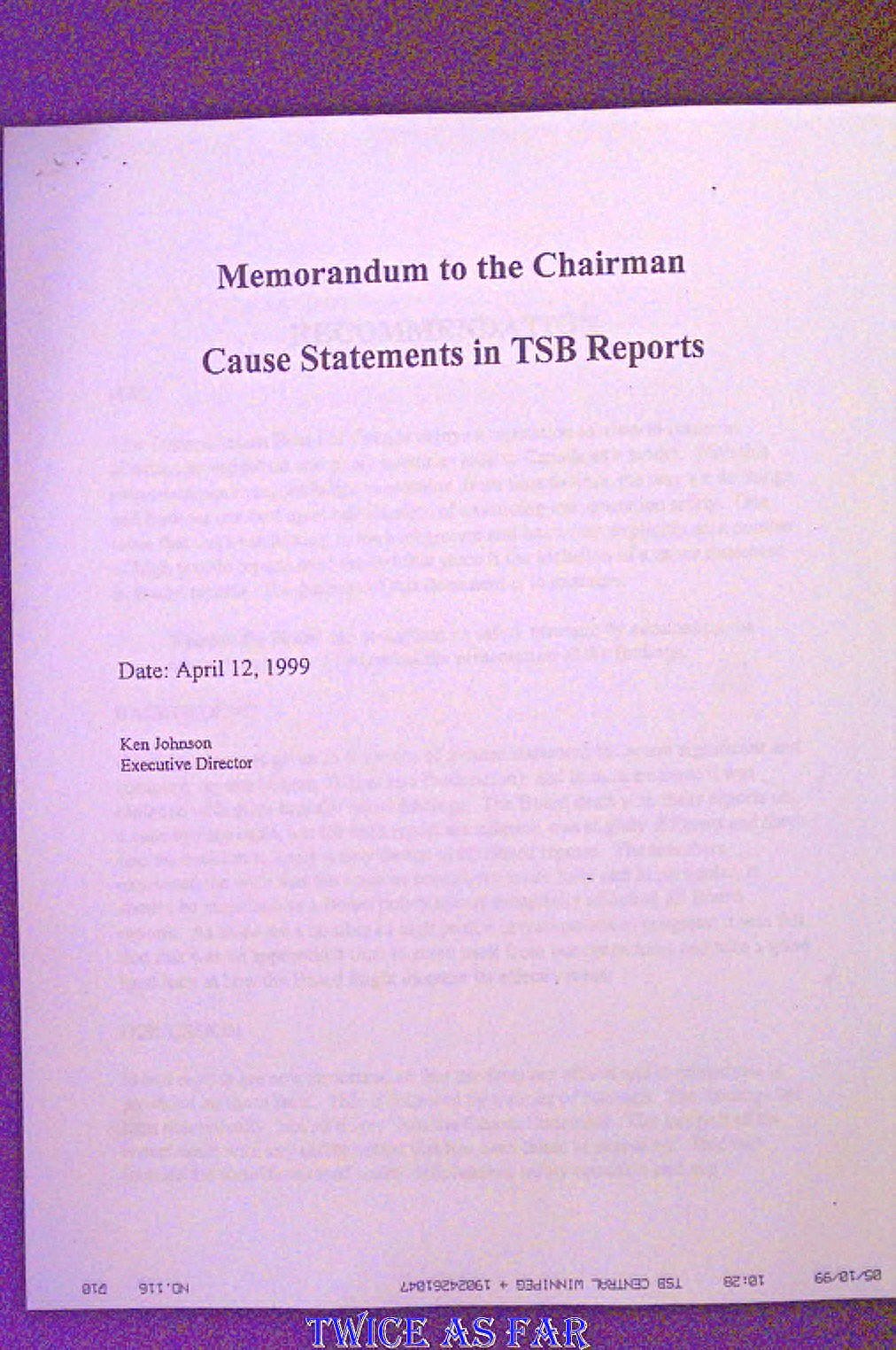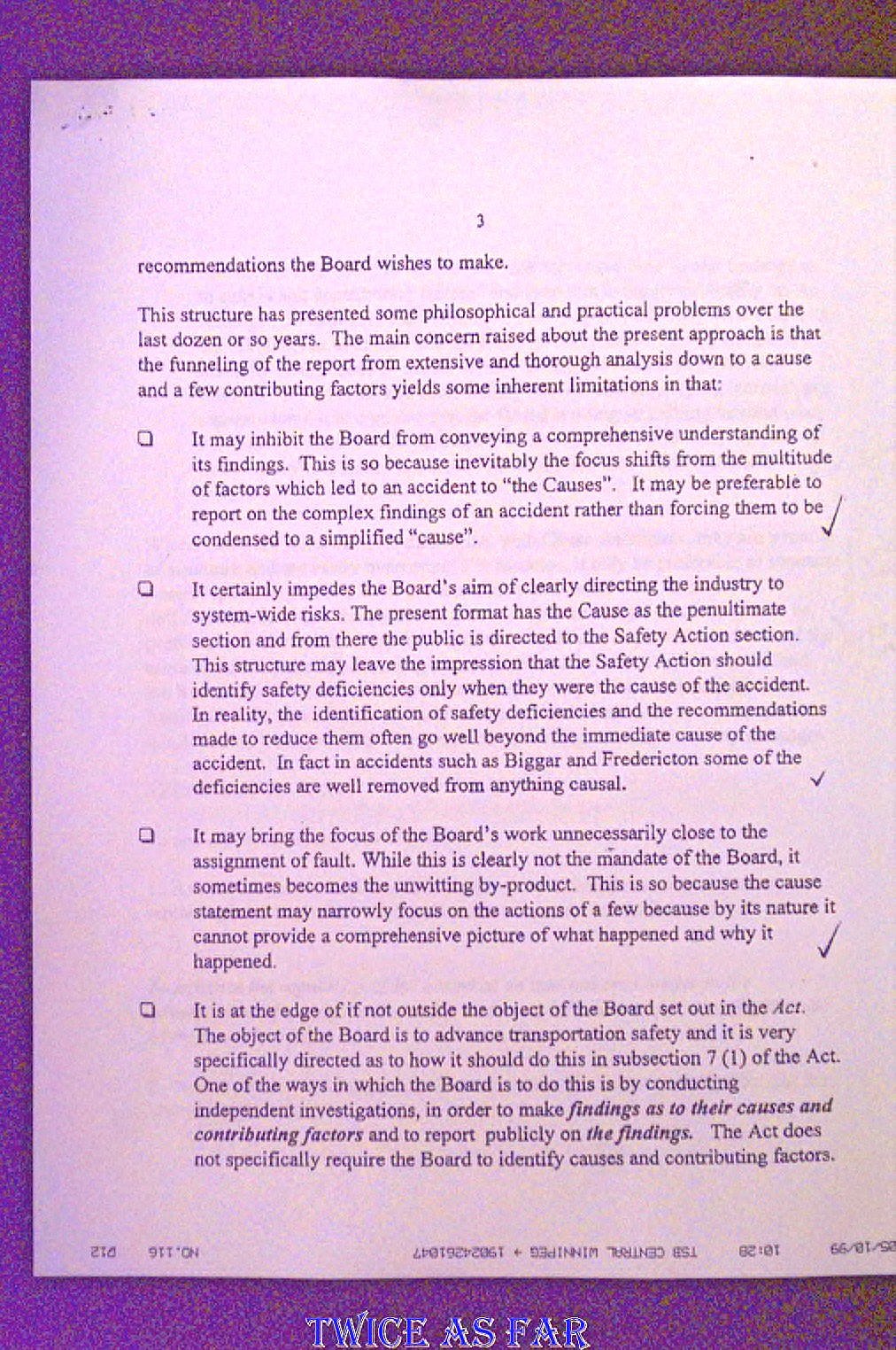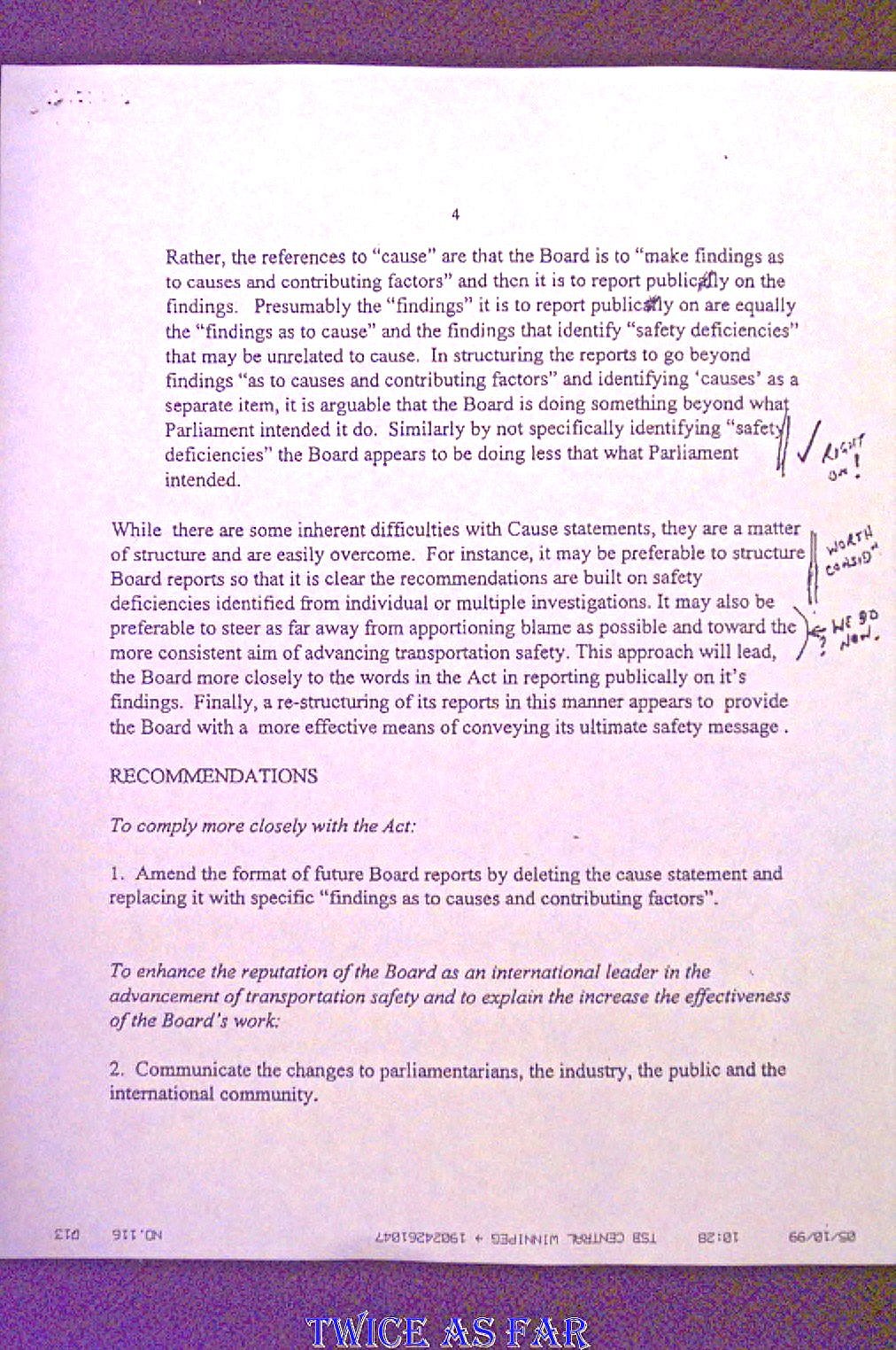 Reading this makes one wonder why there would ever be an agreement
between the TSB and any Police Force in this country
that would allow them to act as the lead investigator
for any fatality incident involving planes, ships, trains, or pipelines.
If anyone wishes to suggest that the TSB was correct in stating that
the Agencies and Companies in the commercial airline industry
are indeed honest and totally transparant,
and that they have the best interests of the travelling public at heart,
perhaps they should take the time to view the following youtube link.
NOTE THAT THIS VIDEO PERTAINS TO THE BOEING 737
PRODUCED IN THE LATE 90'S AND THE EARLY YEARS OF THIS CENTURY
OR DURING THE TIME OF THIS CRASH INVESTIGATION BY THE TSB.
VIEW THE FIRST HALF,
AND THEN DURING THE SECOND HALF OF THE VIDEO
IT WILL BECOME EVIDENT THAT THERE WAS NO WILL BY BOEING OR THE FAA
TO DO ANYTHING THAT WOULD DISRUPT THE NORM REGARDING THIS CRASH
MY QUESTIONS ARE:
WHAT AGENCIES INVESTIGATED EACH OF THE THREE CRASHES?
WHAT WERE THEIR FINDINGS?
WHY DID THEY DO NOTHING?
* * * * * * * * * * * *