01-07-10 .....
Then to meet with Insp. LATHEM at Bedford to pick up the PRPís.
(Clarification:) The PRP forms are completed for the promotion process. Each page is one of eight categories, and two examples are required for each category, signed off by the member who witnessed the example. Then the supervisor and or line supervisor signs off on each. Enclosed is the instruction page for supervisors, and the comments supplied by Gorman and Lathem. One of the key phrases in these instructions is '.... describe your honest assessment ....' Some of the entries provided by Lathem and Gorman do not meet the challenge. Instead, the comments ensured that I would not be promoted.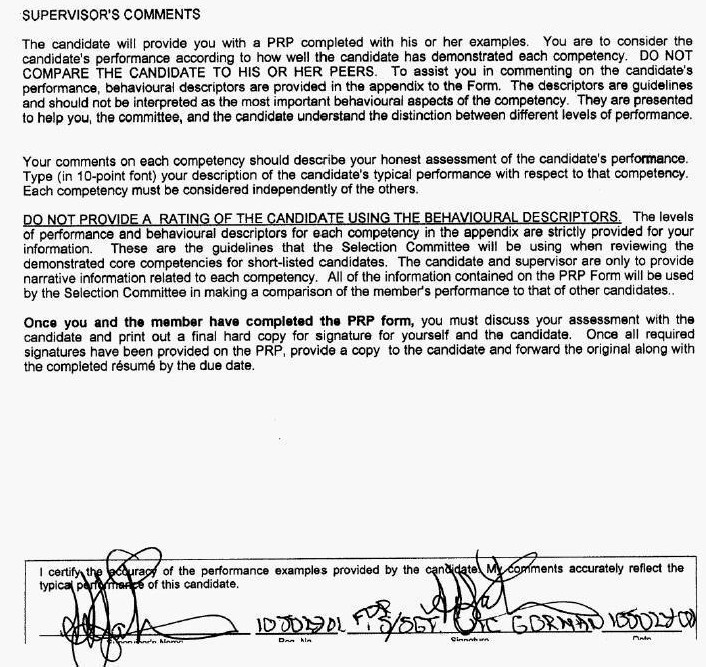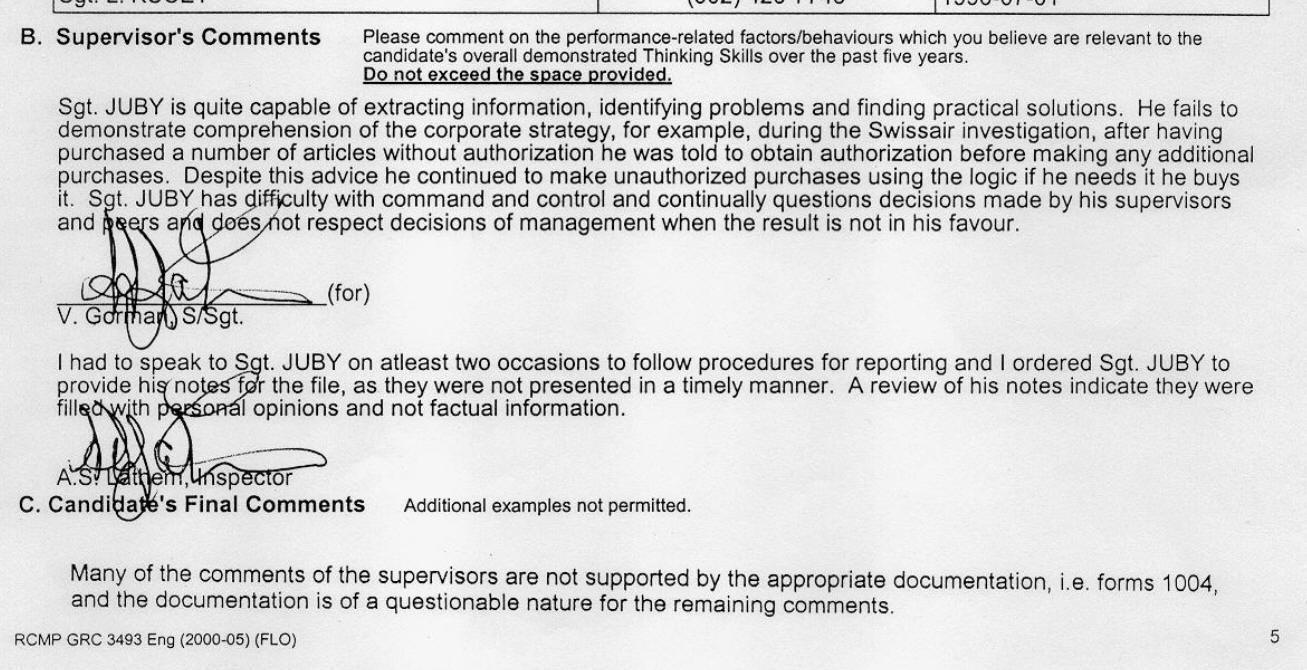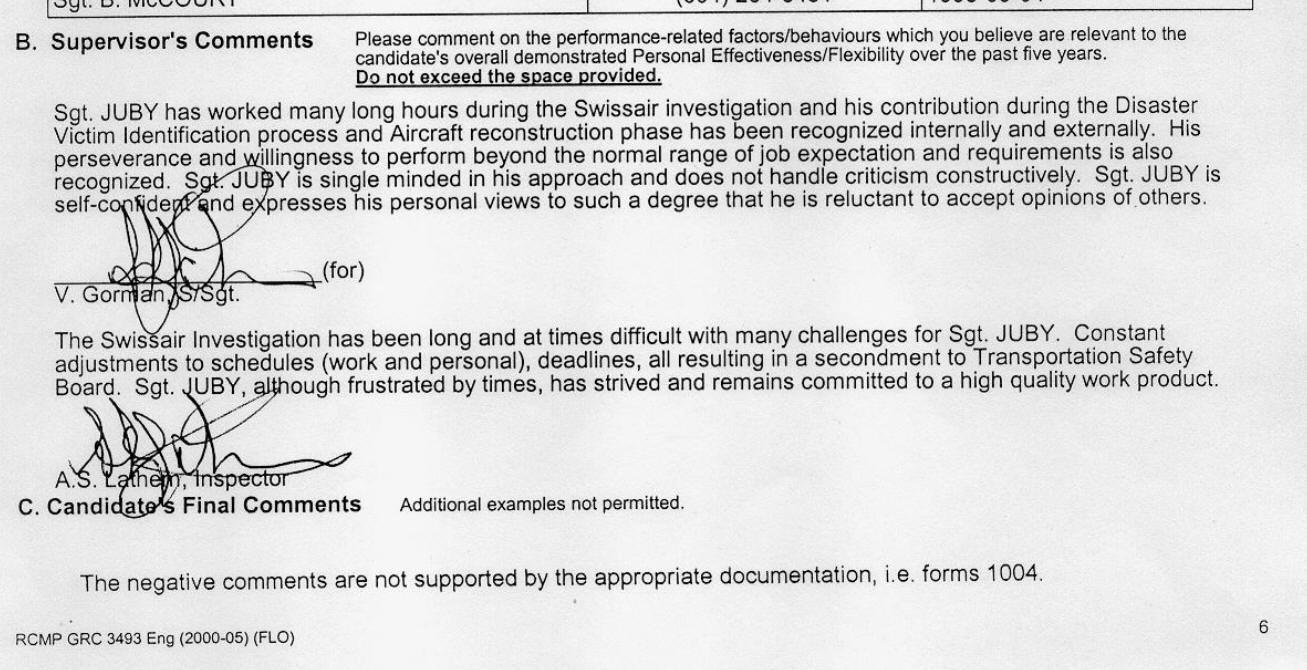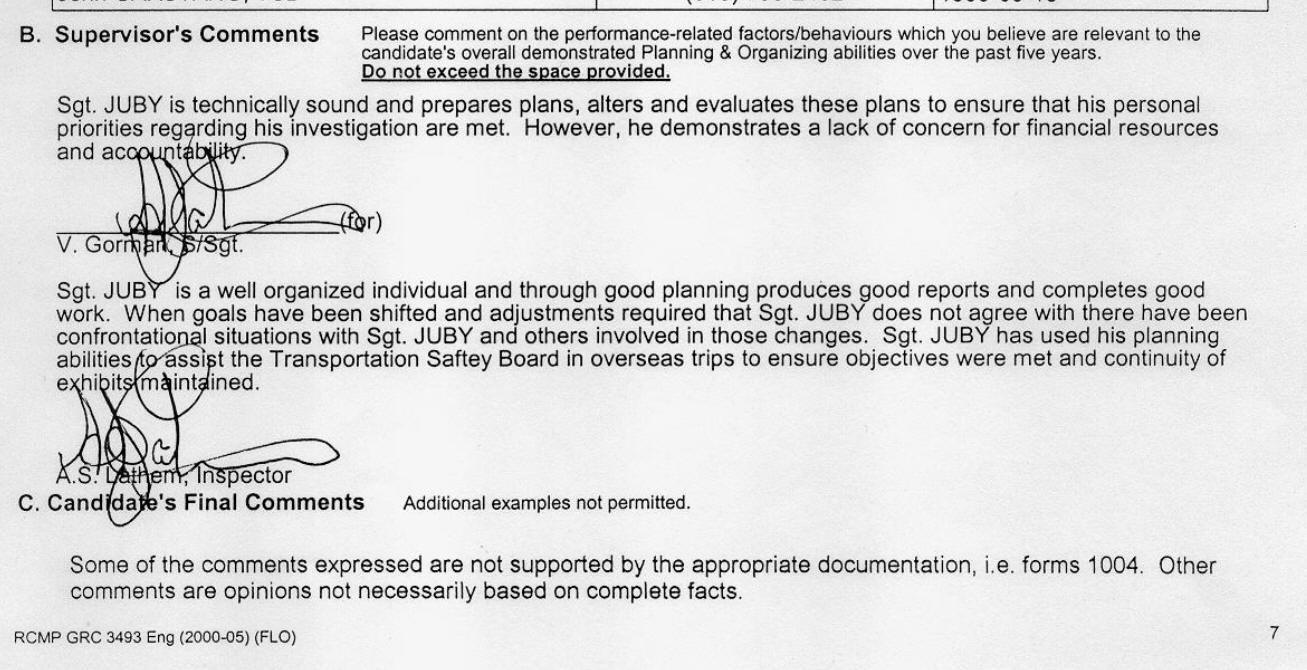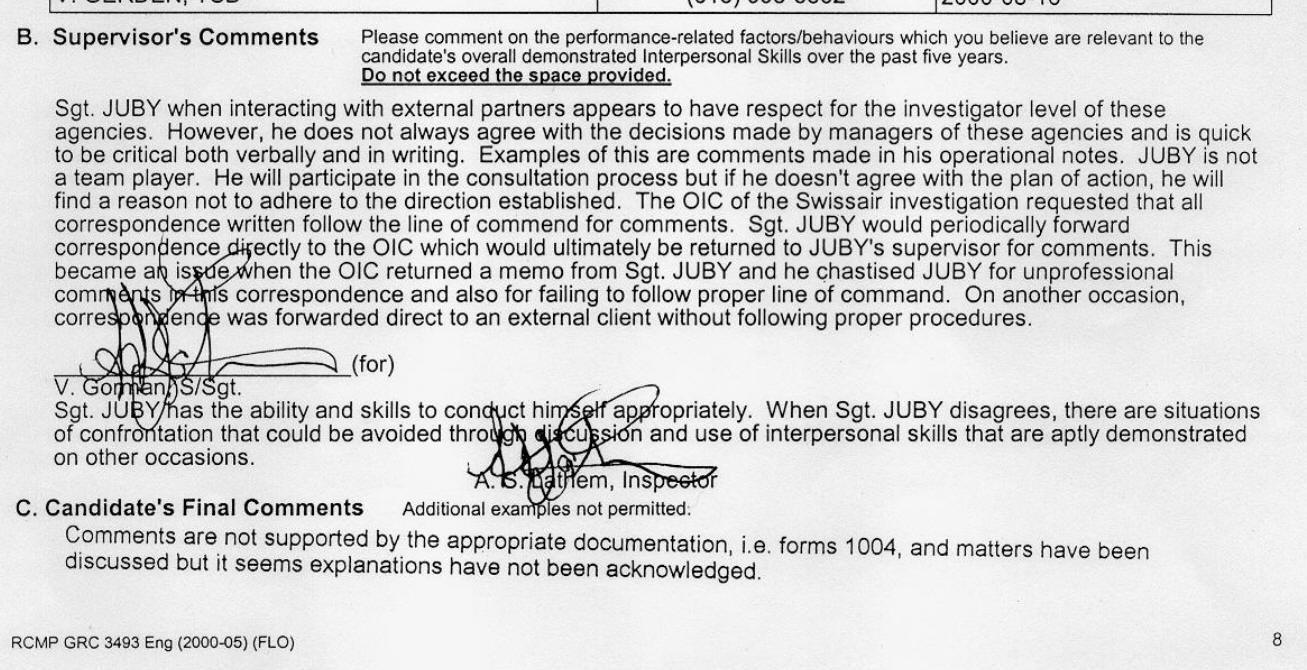 In Gorman's defence, the signature throughout is that of Lathem. These lies and half-truths were all for a purpose, as Lathem was afraid that I would obtain my promotion to Staff Sergeant as the Ident Supervisor for Manitoba. If that had occurred, it would have been impossible to argue in court that my evidence was inaccurate and that my opinion was not substantiated by facts. They could hardly support my promotion now only to later have to discredit my evidence in a courtcase.