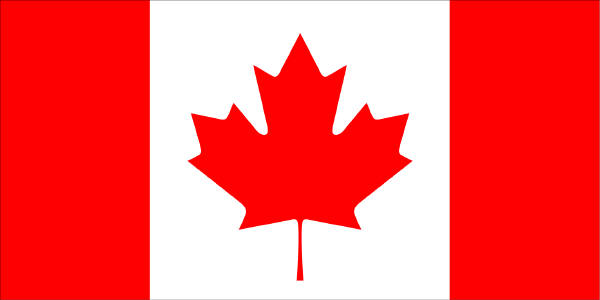 TWICE AS FAR
SWISSAIR 111
CRASH INVESTIGATION
- EXTRACT FROM FILE NOTES -
FOR
- 2001 MAY 03 -
RCMP/TSB AES MEETING
GORMAN'S NOTES
This one page appears to be the only notes
that Gorman made for a two and one-half hour meeting,
YAMASHITA'S NOTES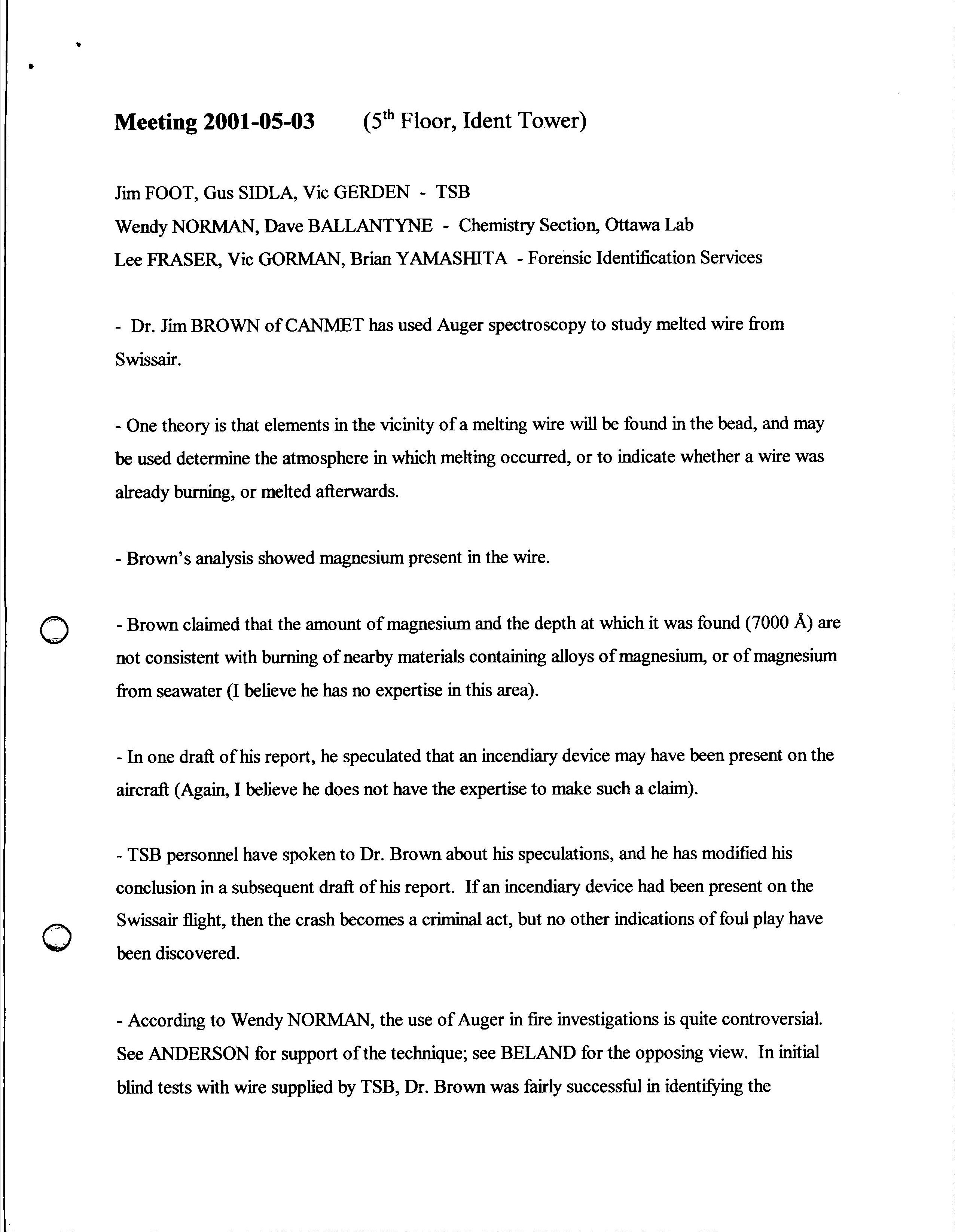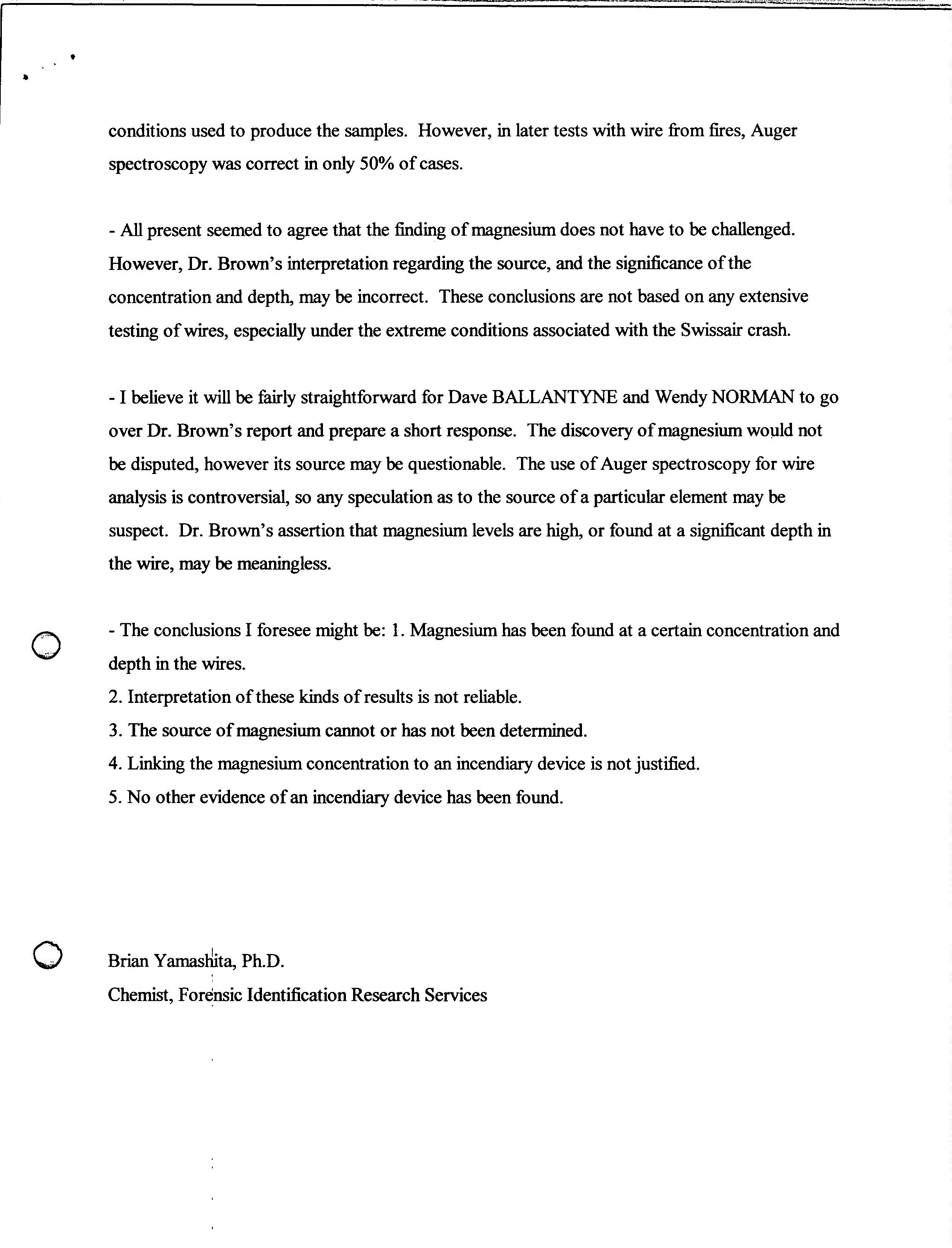 Yamashita has a Ph.D.,
but not of geology.
He had already informed me in September of 1999
that he knew nothing of AES,
or of incendiary devices and fires.
Also,
he worked closely with both Gorman and Fraser.
So he can hardly be called
independent or impartial.
What's more,
they tend to mix the Anderson Theory in with Sieverts' Law.
BALLANTYNE'S NOTES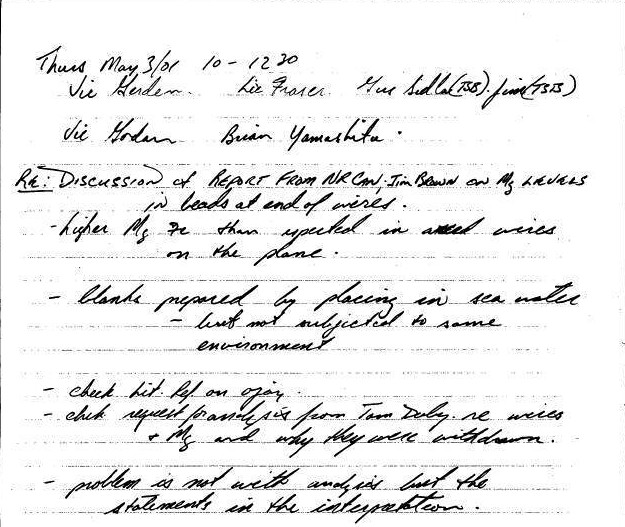 * * * * * * * * * * * *