BALLANTYNE'S NOTES
EVALUATING THE REPORTS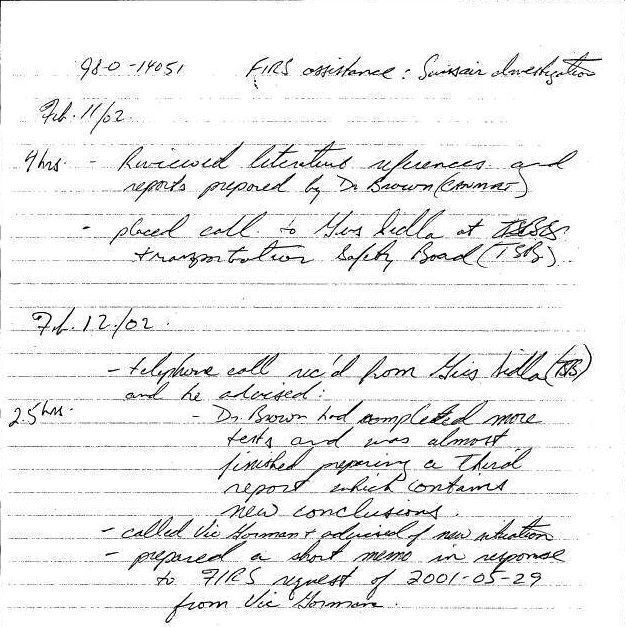 The dates for these notes are mid-February, 2002.
That's nine months from first receipt of the request.
Note Sidla's connection to the third report.
This third report was the forced false report
demanded by the TSB's senior member.
Also note the date for Ballantyne's first and second call to Sidla.
It would seem that Sidla didn't know about the third AES report
until the second phone call on 2002 FEB 12.
Lee Fraser already knew about it on 2002 JAN 20
as noted in the following two memos.
While he may indicate one 'draft copy',
remember he has already signed for two reports.
This would indicate that he already knew a third report was about to be released.
* * * * * * * * * * * *