DID THE LINE LEAK
OXYGEN LINE LEAK
GORMAN'S REPORT
This is Gorman's account of his discussion with John Garstang
about the oxygen line leak,
as mentioned in the book.
This was put forward to RCMP management
as a possible reason for all the excessive burning.
However, it would have required excessive burning
to melt the end cap,
thus allowing the oxygen to escape.
What's more,
this had nothing to do with the start of the fire.
The leak would have provided
only a minimal amount of oxygen
to the atmosphere in the cockpit area,
and it would have been consumed
in the fire located in the immediate area.
Gorman was putting forward a 'red herring'
designed to placate anyone questioning the amount of burn damage.
This is a copy of a portion of my final report on the
It was submitted
to Supt. MacLaughlan
soon after I left the hangar.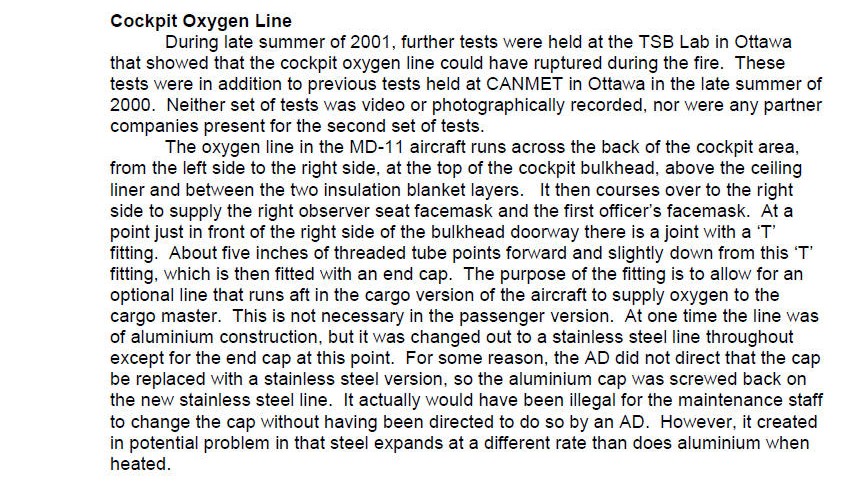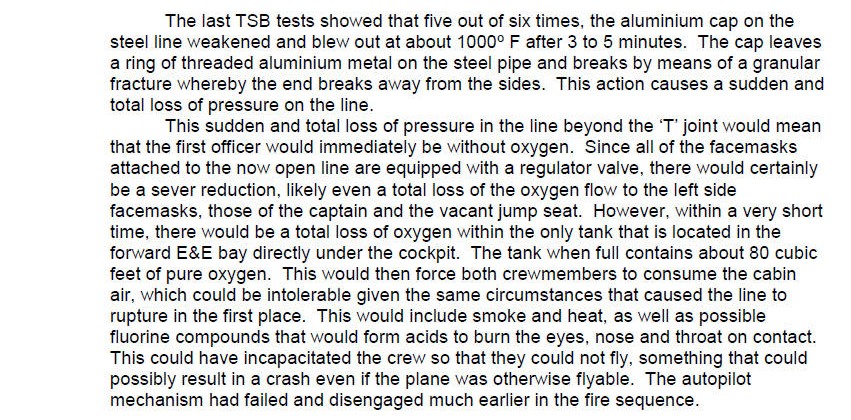 These photos were taken during the Zurich trips to specifically show the oxygen line above the rear wall of the cockpit. The pilots would have utilized their oxygen masks during the fire as part of their standard operating procedures.
This photo, at its centre, shows the oxygen line with the 'T' joint and the blue coloured aluminium end cap. This image was taken during the third Zurich trip after some of the blanket removal had started . The main inner insulation blanket has been removed to expose the line, while the smaller blankets next to the aircraft's skin are still present. The two green objects from the top to the bottom of the photo are frame structures.
This scaled photo shows the length of tubing from the 'T' joint to the blue aluminium endcap. The scale is in centimetres.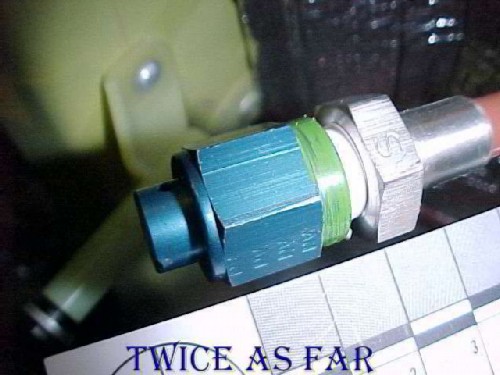 A close-up view of the aluminium endcap. Again, the scale is in centimetres. The oxygen tank, when full, holds about 80 cubic feet of oxygen when at normal pressure. So in a fire of this magnitude, a leak of the line would only have had a very localized influence, and it would not have had an effect elsewhere.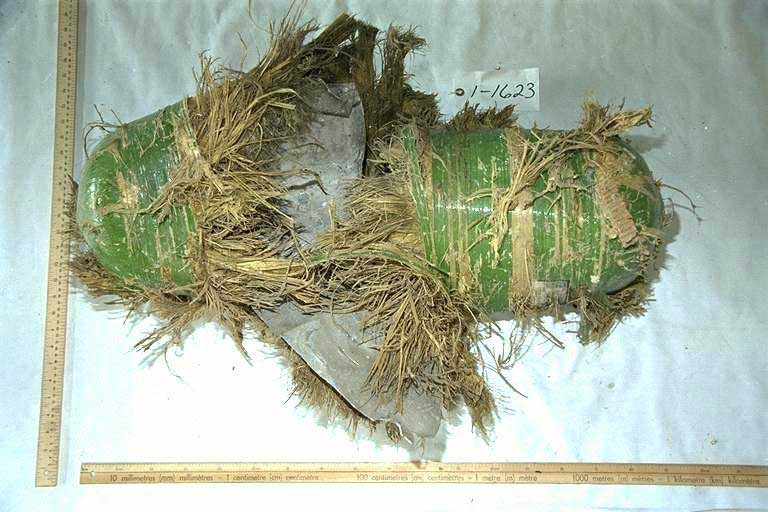 This photo shows what was left of the oxygen tank. Due to the amount and manner of destruction, it was impossible to determine how much oxygen it had contained at the moment of impact.
* * * * * * * * * * * *