TANNER'S ABUSE
The reason for the continuation of the order likely was this memo supplied to him by Tanner.
I had complained to MacLaughlan about Tanner taking forty hours of leave time
when in effect I had only taken off twenty hours,
time that had been owing from the previous FAA trip.
Tanner removed 40 hours from my leave card
when it should have been none.
In this memo, Tanner provides his version of events.
However, this was all a pretext.
Tanner and MacLaughlan had to remove me from the hangar,
and they had to ensure that I had limited contact with any part of the file.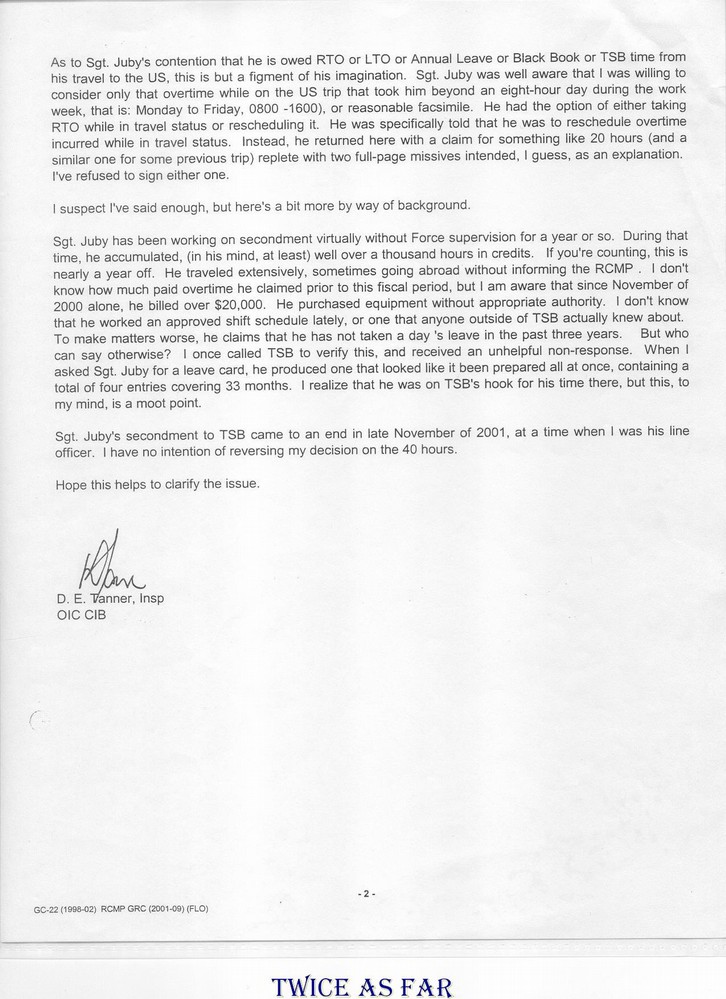 Shown below is my leave card that Tanner felt was 'prepared all at once.'
This was from someone who didn't know what the simple acronym SDO meant,
a term used by every other member of the Force.
Tanner and Lathem
were typical of too many Inspectors that I had worked for over the years.
The good ones were too few and far between.
Most of those good ones soon became disillusioned by the system and retired early.
* * * * * * * * * * * *