CONLIN'S REPORT
The following four pages
make up the complete report issued by
the Office of the Commissioner of the RCMP
after two years of investigation
into alleged wrongdoings during the Swissair 111 crash investigation.
Assistant Commissioner Sandra Conlin,
as the head of the Office of the Ethics Advisor for the RCMP,
was tasked with the investigation.
A Canadian Government employed lawyer conducted the review for her.
As a former policeman of 32 years,
when I read what was written in the memo
and in particular on page three regarding the legality of the 'Change the Notes' demand,
I was shocked.
Any retired or present RCMP member should feel a sense of shame
that this was ever written on RCMP stationary
and signed off by a senior commissioned officer of the Force.
However, I now understand their reasons for this memo.
It became the instrument by which
senior RCMP management was able to fool the media and the public.
These people must answer to a Criminal Court Judge
for their actions and dereliction of their duties.
;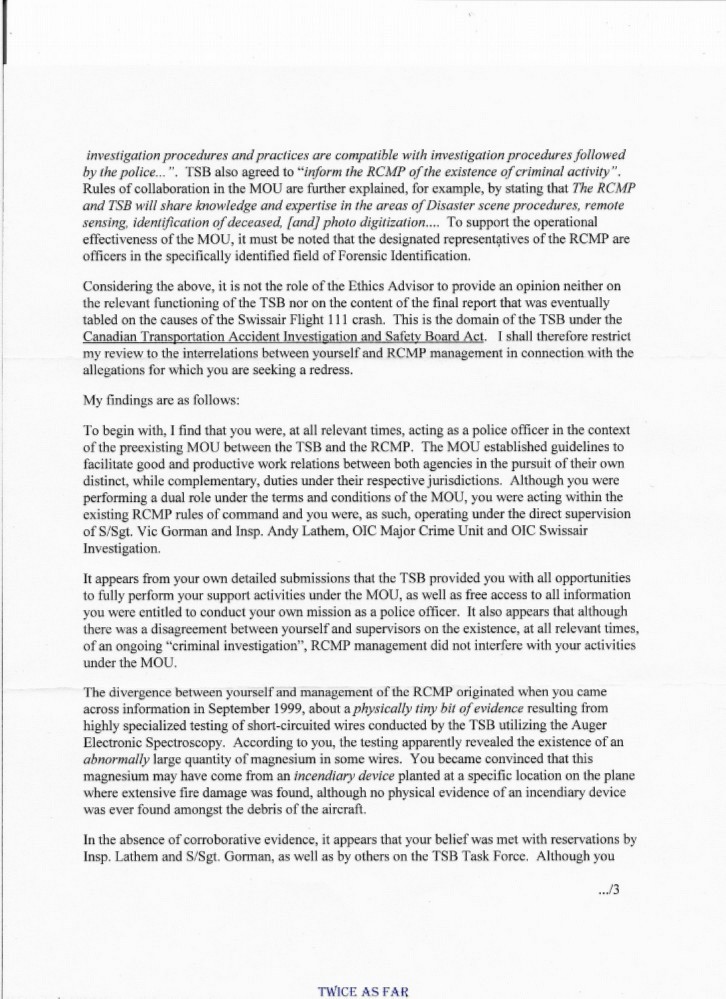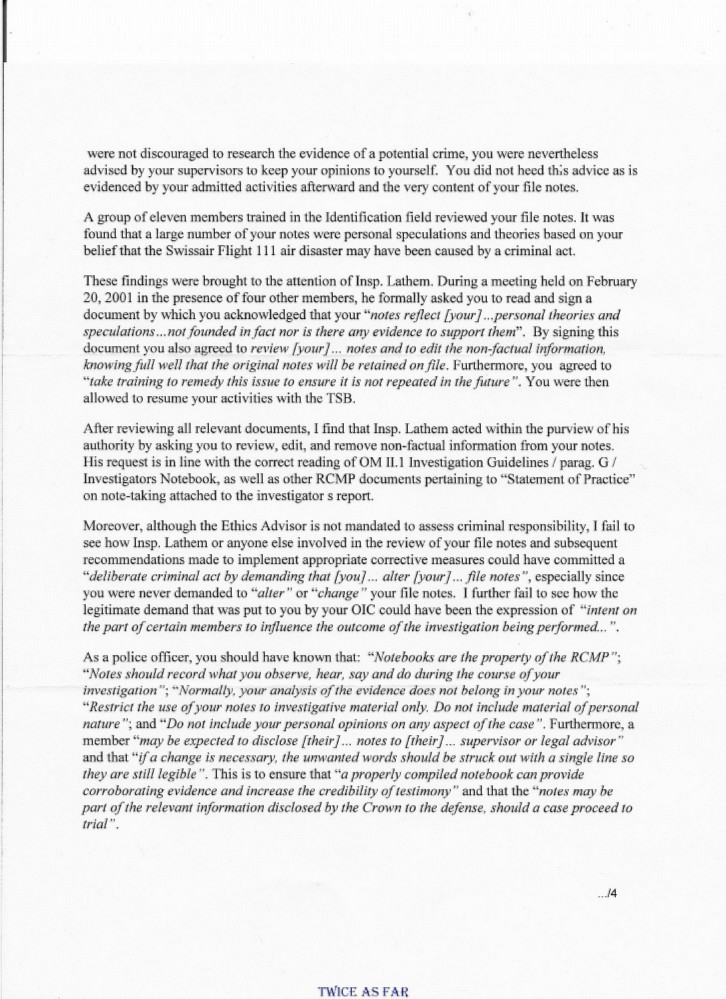 Going back again to the last paragraph on page #3,
there is a sentence that reads:
'a properly compiled notebook can provide corroborating evidence'
Is the notebook improperly compiled if it provides non-corroborating evidence
that does not support a conviction,
or in other words,
evidence of the innocence of the accused?
This point was raised with Conlin
and several years ago the policy was amended to remove those lines.
My original memo to the Commissioner
* * * * * * * * * * * *