THE SEATTLE SHORT CIRCUIT WIRE PLAN
The following is John Garstang's plan for the preparation of short-circuited wires
at the Boeing Electrical Lab in Seattle.
Based on what was known at the time about the aircraft's fire,
the plan called for the creation of short circuited wire beads on the various types of aircraft cables.
Once made, some underwent burning by various means
that in many ways corresponded to the aircraft's fire conditions.
More short-circuited wires were created during the burning of aircraft materials
so that they would include smoke elements in their outer shell area.
The main purpose was not necessarily to exactly duplicate what may have occurred on the aircraft,
but to create a database of short-circuited wire results that had been created under similar and known conditions.
The AES results of the aircraft wires could then be compared to the AES results of these known wires.
Dr. Brown examined the Seattle wires and in every instance that he was able to obtain AES results,
he was accurate in his determination of its method of formation.
However, a small number of the wires were too encrusted in carbon to be of value.
This result was due to the burning method to which those wires had been subjected.
The TSB decided that because he could not identify those few soot-fouled beads,
the AES method was unreliable, and therefore, his efforts failed their test.
They, of course, needed some way to discredit the AES evidence.
Dr. Brown's findings showed the likely presence of a criminal incendiary device onboard the aircraft.
Dr. Brown's methods were the only truly scientific method that produced evidentiary results.
However, those results were ignored and discredited by illegal methods
by members of both the TSB and the RCMP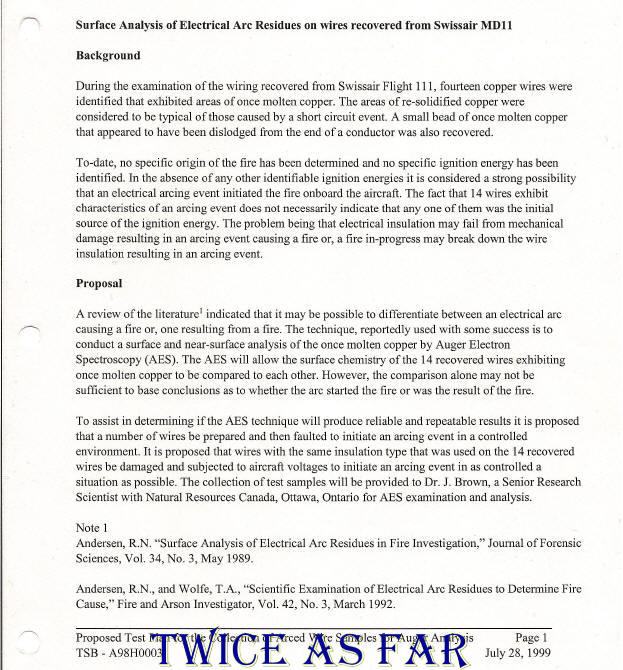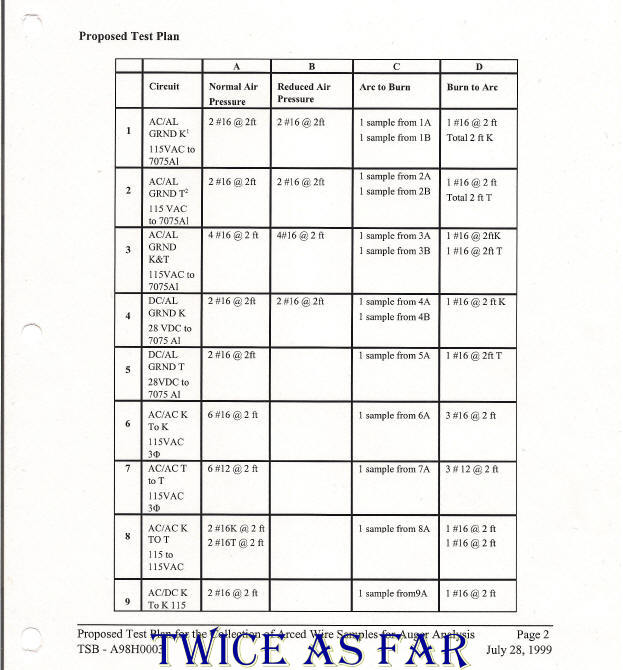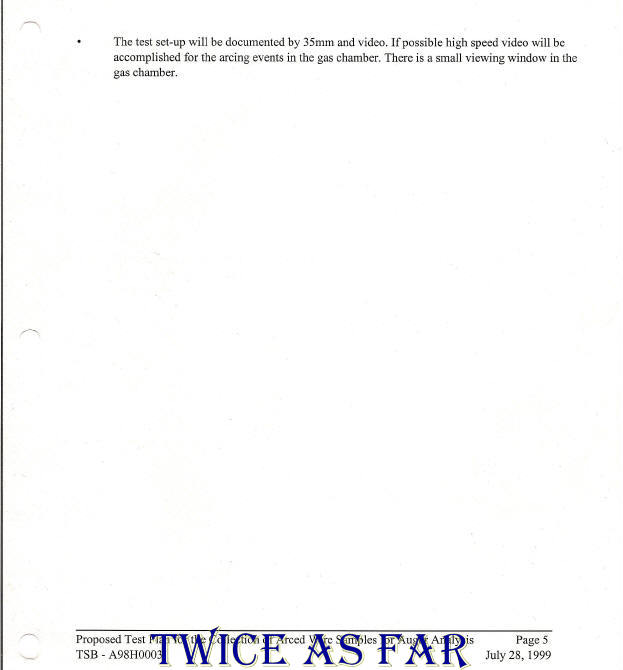 * * * * * * * * * * * *