AES REPORT TO LATHEM - 99 NOV 24
This memo was submitted to Gorman and Lathem on 1999 November 24
as a report for the AES process up until that date.
After the previous memo of the 22nd of September,
the 'folly and reckless' meeting with Lathem had occurred on October 12th, 1999.
So this was an effort to reinforce that first memo after having undertaken the second set of AES testing.
Problems had arisen with the AES equipment at CANMET that soon after was repaired,
Add to this, both Sidla and Foot of the TSB were attempting to close down the testing.
That could not be allowed for any reason, no matter what the TSB wanted.
Note that several paragraphs of this memo have not been included here
as they pertain to equipment repair details and unrelated events.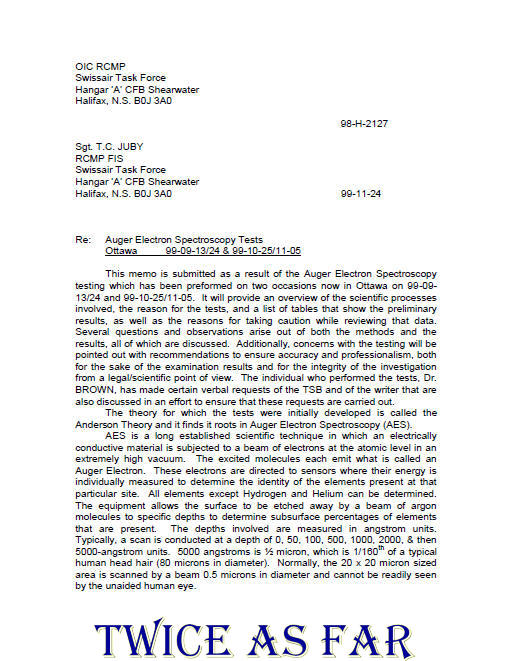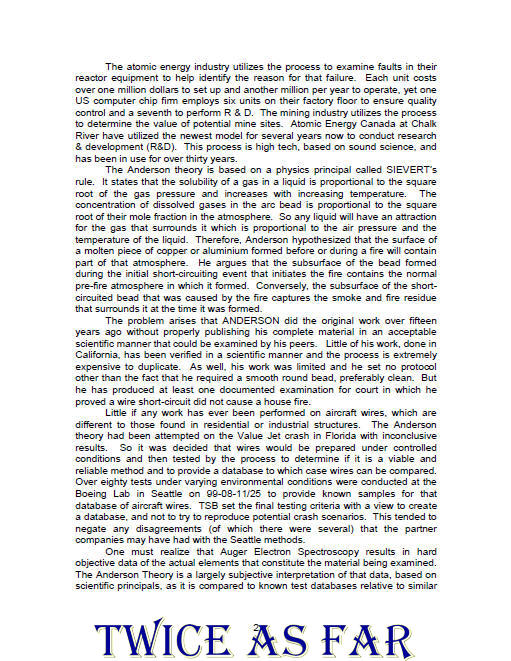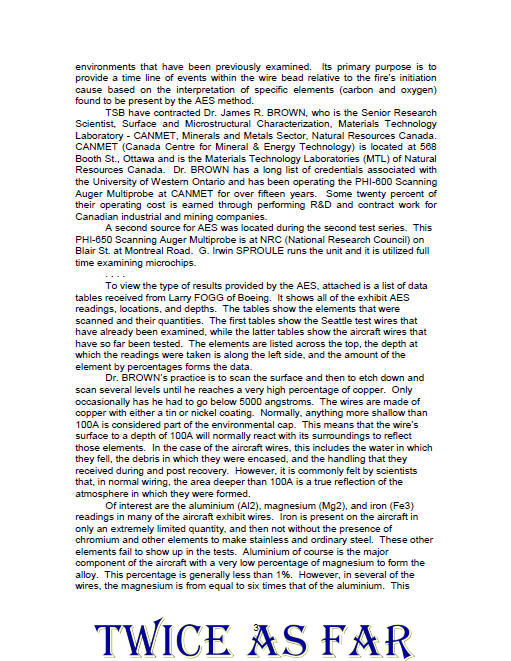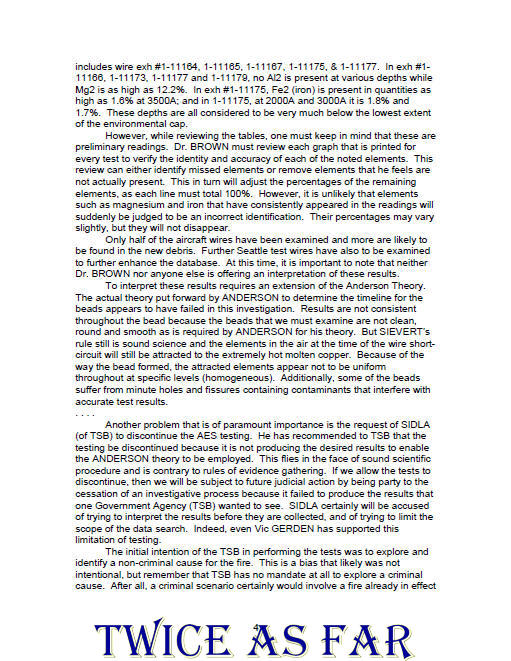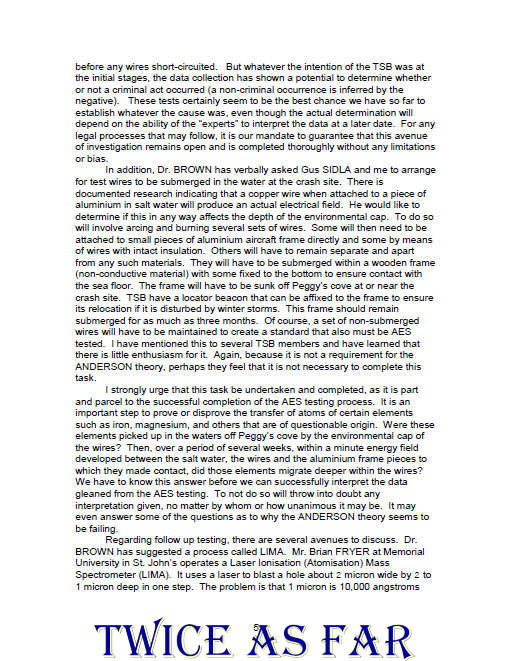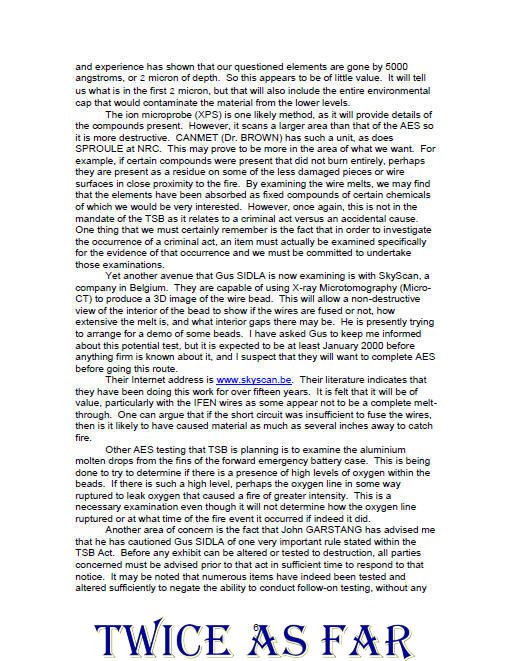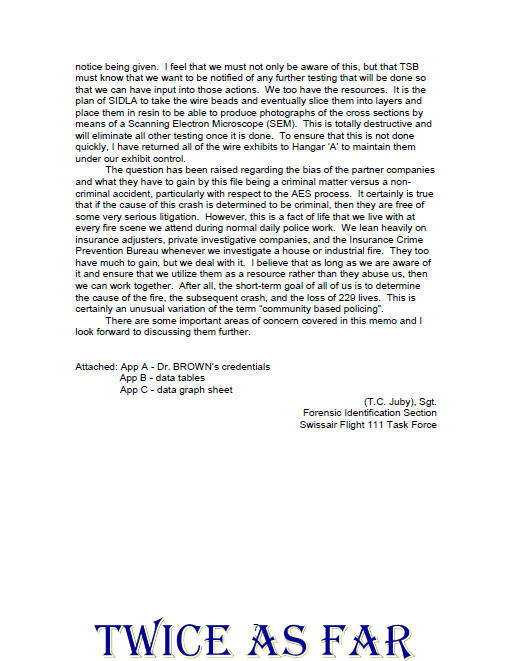 I must have done a good job in writing this memo.
Lathem seems to have been able to understand every bit of it
because neither he nor Gorman
ever came to me to discuss any part of it or the details it contained.
After each and every test trip,
a report was submitted to Gorman along with a complete copy of my notes.
Those reports were addressed to Lathem,
and everything was supposed to end up on the file
by way of Purchase and Stothart.
I was never asked to clarify anything about what was explained in those reports.
* * * * * * * * * * * *